Looking for a way to have some fun in Monmouth this summer? Then check out Felix and Fingers. We are a dueling piano service that offers our customers a surprisingly engaging and exciting musical experience.
Having Fun in Monmouth, Illinois
While Monmouth is a great community with a lot of historical importance, fun activities can be harder to come by sometimes. That's why Felix and Fingers is such a great entertainment option! We come to your town, set up our pianos, and create the kind of show that is unique to the area. Nobody offers the same dueling piano excitement.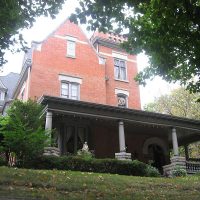 Our services can be hired out to various businesses, including concert halls, bars, and even private parties. We have come through Monmouth before, and have done what we can to add some fun to the area. As a company, Felix and Fingers has found the area is filled with great people who are always ready to have a good time.
Our Show
So just how does a dueling piano show work? It starts out with us, Felix and Fingers, as we play through a variety of different music on the piano. We integrate as many different hits as we can into our show. This diversity creates a surprising show, one that is different from one gig to the next. As a result, you can never guess what we're going to play next.
While we play, we toss off insults and gags towards each other to push our playing to higher levels. As we play faster and faster, your smile will get wider and wider. Our skills on the piano are legendary for the area. Without such high-quality keyboard skills, our show could not exist. That's why we practice our chops regularly to ensure we play with as much skill as possible.
So if you're interested in having a great time watching the best dueling piano service in the area, please contact us. You might be surprised at just how much fun you'll have with us!