Mike Sherman: The Mad, Musical Mind of a Melomaniacal Mortal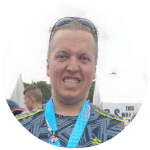 Dueling Pianist, Felix and Fingers
I love the word melomaniacal.  It means, "Related to a fervent or abnormal love of music."  That pretty much sums me up.  Ever since I was a kid, music just made sense to me.  When I was probably eight years old, I remember hearing a vacuum cleaner running when the phone rang and thinking, "Those two noises sound good together."  Little did I know it was the beginning of my understanding of chords and musical intervals.  In my whole life there have been two things I thought I was good at.  Music and making people laugh.
Read on if you dare, as this will be the closest thing to a musical biography I ever write…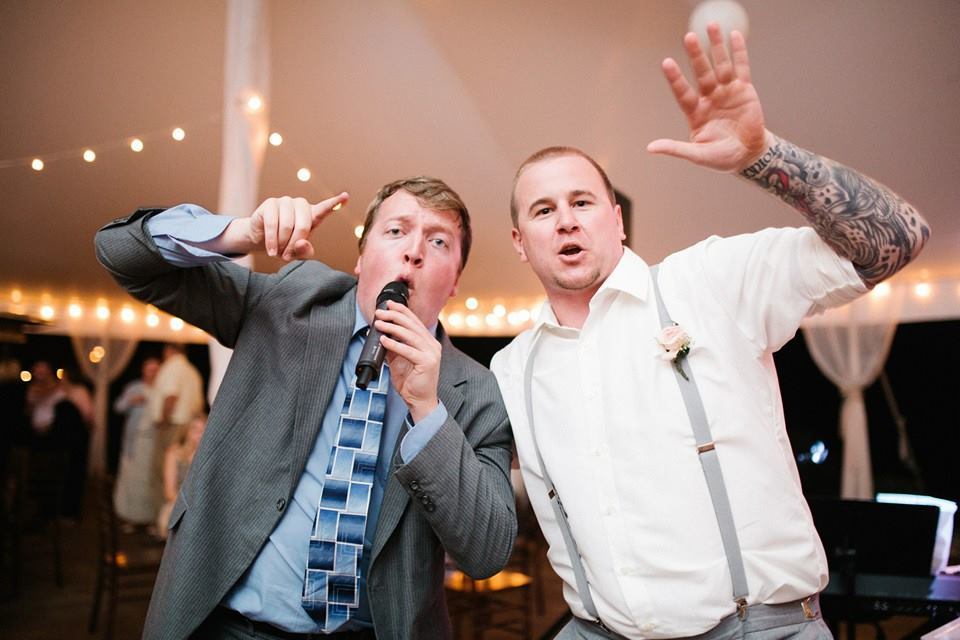 "My best bit of advice to anyone planning a wedding is book Felix and Fingers, and request Mike Sherman."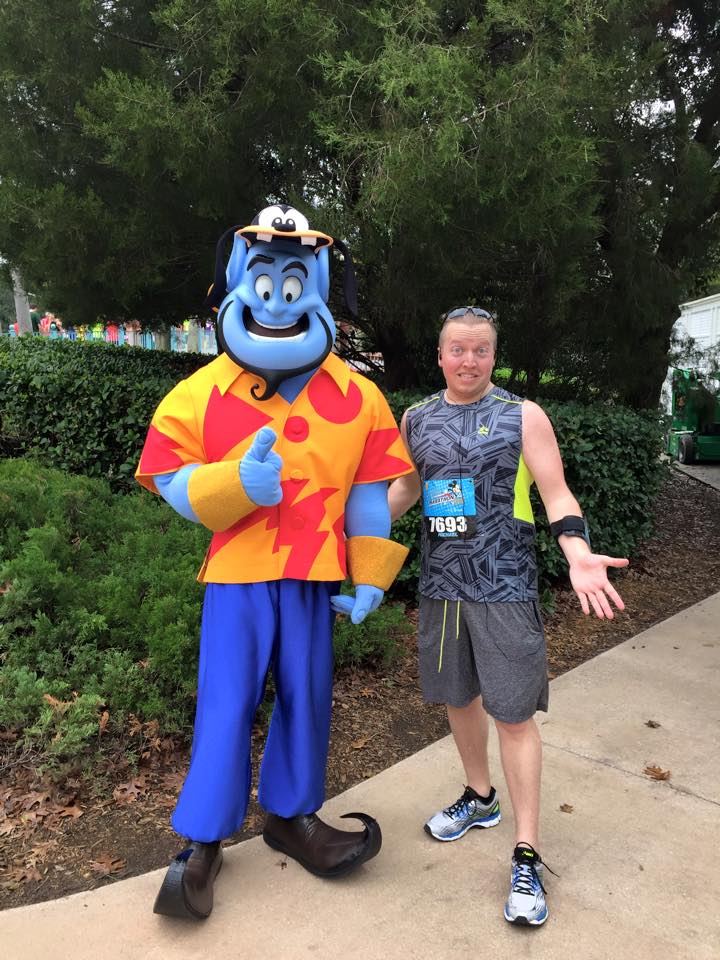 Just try to find a Disney song I can't play! Or a Disney marathon that I can't run!

I grew up in Cincinnati, OH as the oldest of seven kids.  My first foray into music was when my parents signed me up for piano lessons in the 2nd grade.  Even after a few months my teacher was pleased that I was already further along than most of her other students who had been studying for years.  Of course, like most children, I traded in the piano for something much cooler.  The trombone.
I began focusing on the trombone in the fifth grade.  This was also about the time I joined the Cincinnati Boys Choir.  I was one of two boys who, after one semester, were invited to jump from the beginning choir to the highest level choir.  Through the Boys Choir I also was cast in my first major theatrical production in the cast of "Carmen" with the Cincinnati Opera House.
I continued playing the trombone and got really into jazz in high school.  One day I sat back down at the piano, after years of not touching it, and I starting tinkering around with everything I had learned about jazz and music theory.  I was amazed at how quickly I picked it back up.  In no time I was playing full songs with more skill than I would have expected.  The first clue to my future in Dueling Pianos should have come when I realized how easy it was for me to listen to the radio and immediately be able to play along to it on the piano.  My guitar player friends would often ask me, 'What are the chords in *blank* song?"  I would take out a piece of paper, listen to the song and transcribe the chords in one listen.
I also got really into musical theater in high school.  I began learning the basics of improvisation.  I loved it!  It was an art form that had one goal: Make people laugh!
I practically lived at St. Xavier High School.  I'd arrive at 7am for jazz band, where I was first chair trombone, go to marching band practice after school, where I was the field commander (or drum major as some people call it), and then head over to the theater where I would be starring in the musical.  I won the first ever "Cappie's Award" for Best Leading Male in a Musical in Cincinnati, OH.  This was a competition voted on by students from all over the city.
I decided to accept a theatre scholarship to Loyola University in Chicago.  I figured, what better place to kickstart my career as a performer?  I studied theatre and music and continued excelling on and off the stage.  Before I even graduated I was getting cast in professional productions all around the city.  I starred as the leading comedic baritone with the Gilbert and Sullivan Opera company for 4 seasons, including the leading role in their 50th Anniversary Production of "The Mikado."  I was also playing piano and music directing around Chicago as well.
My biggest accomplishment was winning a national talent competition hosted by the Broadway Musical, "Million Dollar Quartet." My rendition of "Great Balls of Fire," by Jerry Lee Lewis received thousands of winning votes from around the country.
Around this time I realized how good I was at playing all different types of music, so I started getting work at a few dueling pianos bars.  I was immediately a hit, and bar owners were getting calls asking whenI would be back.  Before I knew it, I had a career as a dueling pianos player!  I quit my day job, with the full love and support of my wife Karla, and started working full time as a musician.  It was a huge risk, but I can't imagine doing it any other way.
I currently work full time for Felix and Fingers as the Vice President of Sales, Rock, and Roll.  Sweet title, right?  When I'm not singing and playing piano at a show, I work full time in the office, working with clients to ensure their show is amazing, and I'm always learning new songs.  My specialities include super fast rapping, singing Disney songs, all types of Rock and Roll, Top 40 music, and there's nothing wrong with good ol' Frank Sinatra!  I pride myself on being a human jukebox and on my comedic timing.  Nothing makes me happier than making people laugh and performing great (or not so great) song!  You can always trust that your event will be a huge success if I'm there.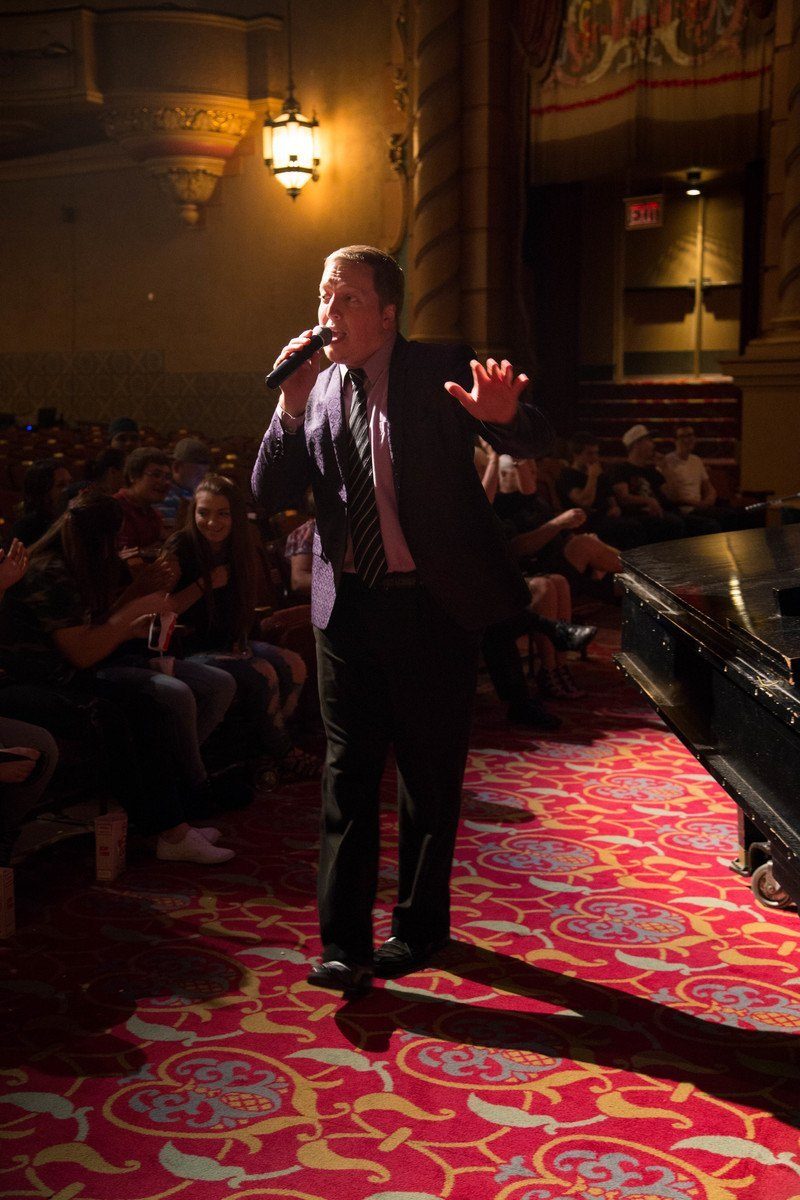 {{ reviewsOverall }} / 5
Users
(2 votes)