Sam Baker: Vocal Jazz Ensemble Pays Tribute To Soy Sauce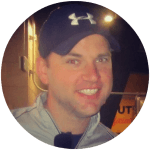 Dueling Pianist, Felix and Fingers
Growing up in a small (VERY small) town in Wisconsin, there wasn't a whole lot to do. So, as a youngster, I spent my time on baseball fields, basketball courts and strumming the guitar to Bob Dylan and Johnny Cash songs. These were the things that helped to keep me out of trouble, and helped me to learn about the importance of working hard to accomplish a goal.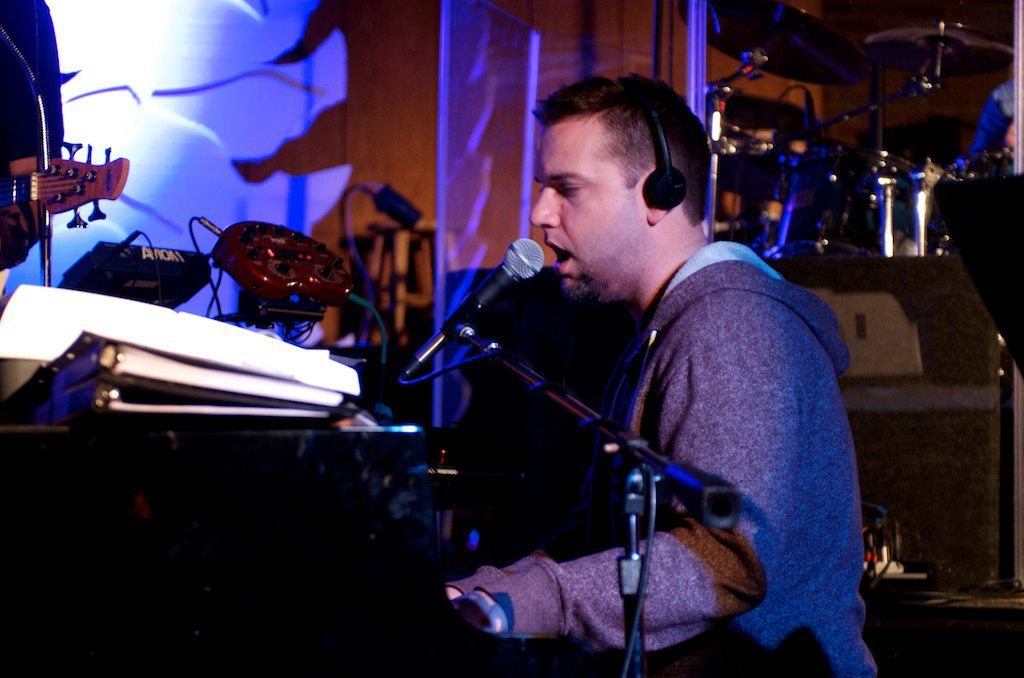 "As a child, I went wild when the band played!"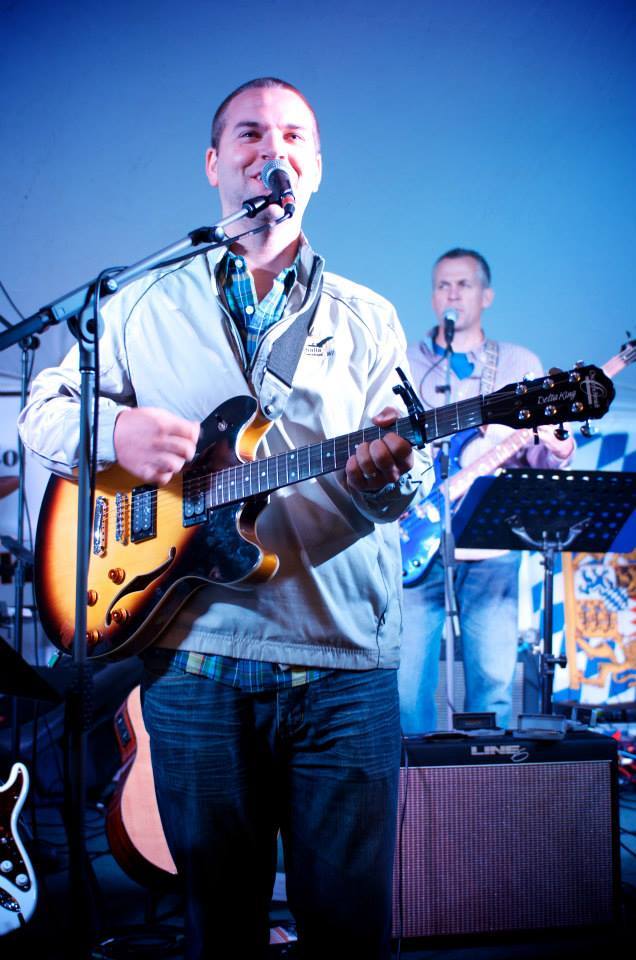 I still remember how to play guitar, and I even get to do it about once a year!
To be honest, I was totally cool with the small town atmosphere I grew up in. The biggest claim to fame of Walworth, WI is that Kikkoman Soy Sauce is made there…other than that, you watch football on Friday nights and meet at the diner on the square for breakfast on Saturdays. My early fascination with sports and music proved to be a good fit for me along my journey. In High School, I played 4 years of Varsity Basketball, and 3 years of Varsity Baseball and Football. During that time, I was spending my days in EVERY music class offered at our little small town high school(where my brother and dad were my teachers!). I played guitar and drums in the jazz and concert bands, sang in the choir and vocal jazz ensemble, and learned the 'how and why' behind the music I was making in music theory class.
Being good at 2 things made it pretty easy for me to find a path for college. I was either going to play basketball and study music, or study music alone. A senior year knee injury helped me make that decision. So, off to Nashville I went to major in Vocal Performance. During my first semester, I took class piano. Up until then, I was a guitar player, drummer and singer. I knew where middle C was, but other than that, I had zero piano skills. After a few weeks of class piano, I started to connect what I was doing with my guitar to the things I was learning on the keyboard in my dorm. Next thing you know, I had transitioned from playing Piano Man on the guitar, to actually laying down the chords on the piano(of course since I grew up with Dylan, the harmonica was a no-brainer). That was the spark I needed. I spent days (maybe skipped a class or 2) in the practice room. When I returned home for Christmas break, I had 2 surprises for my parents. The first was that I could play every song from Elton John's greatest hits on the piano, and they had never even seen me play Twinkle Twinkle, so they thought this college thing was money well spent! The other surprise was that I did not want to be a Vocal Performance major any more, and wanted to transfer schools. The ever supportive folks that they are approved, and the next chapter began.
My college career continued at Elmhurst College in Illinois. I was lucky enough to sing all over the US. Orlando, New York, San Francisco, LA, Boston…the list goes on. During this time, my love for choral music grew, and my love for a young lady I had all of these adventures with grew as well(we've been married 6 years now and have a 2 year old!). I graduated with a degree in Music Education and have taught in Illinois public High Schools for 8 years now. Prior to receiving my first teaching job, I answered an ad on Craigslist for a Dueling Piano company out of Wisconsin. I played and traveled for them for around a year, until I began teaching and gigging more locally. I learned a lot about dueling pianos and was so pumped to be able to start putting all those songs I learned and practiced into play! Over the last 10 years, I have been dueling all over the place and with multiple companies and in many venues, and I am thrilled to be on the Felix and Fingers team. This crew has the best players, entertainers and you will be treated like family if we are invited to play your event!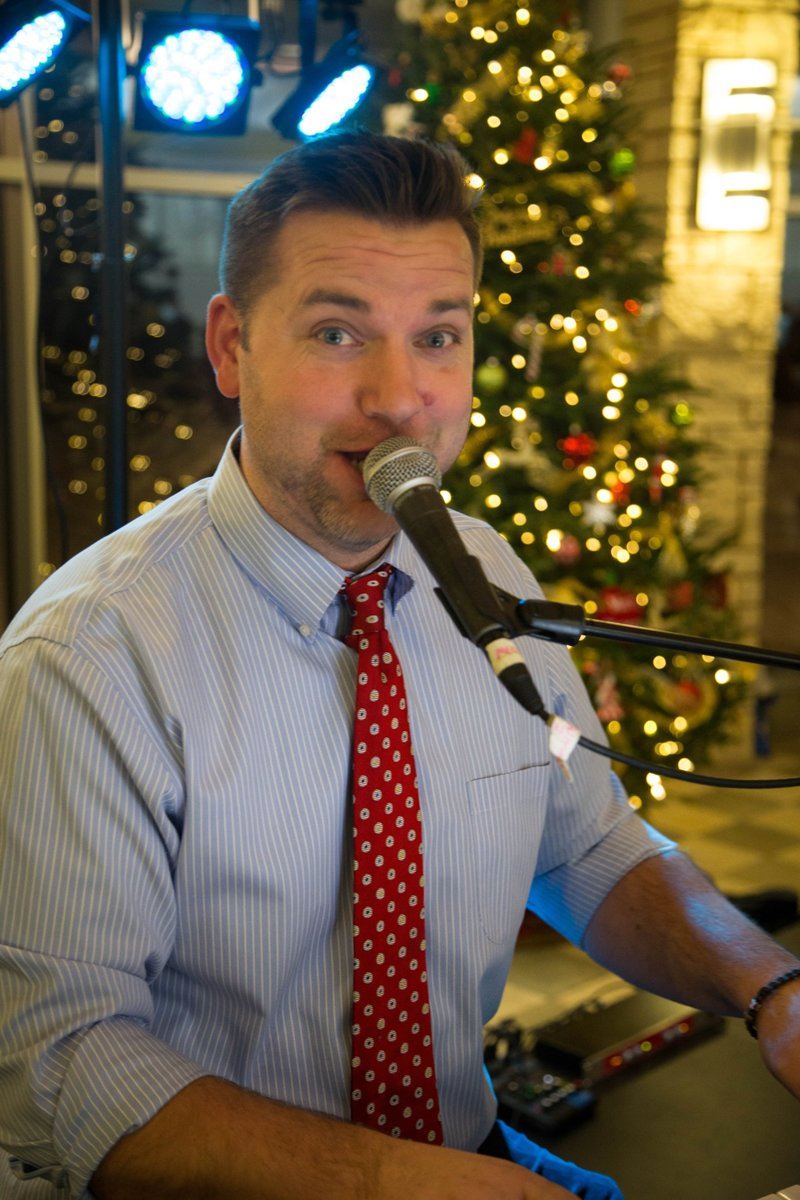 "I was either going to play basketball and study music, or study music alone. A senior year knee injury helped me make that decision."
{{ reviewsOverall }} / 5
Users
(0 votes)