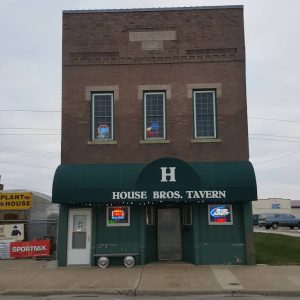 The city of Mattoon, Illinois recently played host to an electrifying dueling piano event at the iconic House Brothers Tavern. With its prime location in downtown and a rich history, this historic venue set the stage for an unforgettable night of music, laughter, and sing-alongs. Let's dive into the highlights of this incredible evening that left everyone in attendance wanting more.
A Historic Venue with a Modern Twist
House Brothers Tavern, nestled in the heart of Mattoon, is a local gem that has been entertaining patrons for years. Housed in a charming old brick building, this bar exudes a cozy and welcoming atmosphere.
The Perfect Setting for an Outdoor Extravaganza
One of the standout features of House Brothers Tavern is its newly refinished patio, complete with a stage and stunning concrete flooring. The venue's attention to detail is evident in the beautiful lighting that adds a touch of magic to the outdoor space. This picturesque setting provided the ideal backdrop for the dueling piano event, creating an ambiance that was both intimate and electrifying.
A Night of Musical Magic and Pizza Delight
Before the show, attendees had the opportunity to indulge in a delicious meal at the nearby Villa Pizza. This adorable local pizza place, located right next door to House Brothers Tavern, served up mouthwatering slices that satisfied everyone's cravings. With satisfied stomachs, the audience eagerly awaited the start of the dueling piano performance.
As the night unfolded, Felix And Fingers Dueling Pianos took the stage, captivating the crowd with their incredible talent and infectious energy. The show was a perfect blend of audience requests, laughter, and sing-alongs. From classic hits to modern favorites, the pianists expertly played off each other, creating a musical experience that had everyone on their feet and dancing.
The Felix And Fingers Dueling Pianos event at House Brothers Tavern in Mattoon, Illinois was truly a night to remember. The historic venue's charm, combined with the talented musicians and the lively atmosphere, made for an unforgettable experience. If you're considering booking a dueling piano event or looking for a venue that knows how to throw a party, House Brothers Tavern should be at the top of your list.
Don't miss out on the next exciting event at House Brothers Tavern. Contact Felix And Fingers Dueling Pianos at (800) 557-4196 to book your own unforgettable night of music and entertainment. And don't forget to share this blog post with your friends and family who love a good time!
{{ reviewsOverall }} / 5
Users
(0 votes)