When we arrived in Waunakee, WI, the first thing we were told about Rex's Innkeeper was that is was a Wisconsin staple.  I can definitely see why.  This one one of the most unique restaurant venues I've ever played at.  It has the look of a inn that Don Quixote might have stumbled across in his journeys!  Everything from the gazebo to the awning at the entrance created a perfect ambiance for any event you might want to have.

Rex's Innkeeper
When we arrived, we were greeted by none other than Rex himself.  The guy definitely know what he is doing when it comes to hosting private parties at the venue.  He helped us find the best location for our set-up and even starting moving the tables out of our way.  It's a rare find when the venue owner jumps in to help out like that.  We heard nothing but great things about him from the staff there, and he stuck around all night to make sure everything went well.  It was great to see him still there at the end of our show, tapping his toe and clapping with the rest of the guests.  While we were setting up he was even getting calls about other people wanting to book Rex's Innkeeper for their own events.  He spoke to them all personally.  Contact him today!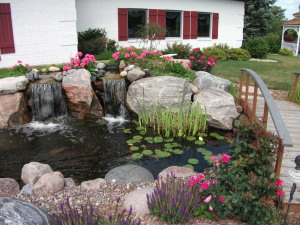 The room long and easily held at least 200 people, including the buffet.  Oh yeah….  the buffet.  Don't get me started on that.  We had delicious barbecue pork and beef, shrimp cocktail, chicken satays (wrapped in bacon.), and at least a dozen or more other items.  I could barely fit everything on my plate.  The entirety of Rex's Innkeeper smelled amazing from the moment we set foot in the venue.
Party time!
The party was a corporate event for a company celebrating the employees who had been there for at least 25 years.  They even had three employees who had worked for the company for 45 years.  Fingers and I watched in awe, wondering if we'd ever be able to say we'd worked somewhere for 45 years.  Well, if you are looking for a 70 years old dueling piano player in 2055 or so, give us a call and find out!
We had a lot of fun, and all of the guests did too.  Their boss even sang a little David Allan Coe!  Since the youngest people there were around 45 years old, it was nice to have a show where we didn't get a single Miley Cyrus request!  (Not that I have anything against her…. but c'mon…. there are only so many times you can play Party in the USA…)
I definitely recommend checking out Rex's Innkeeper for your next party, and if you do, we hope you'll call on Felix and Fingers to entertain you!  Contact us today!
{{ reviewsOverall }} / 5
Users
(0 votes)