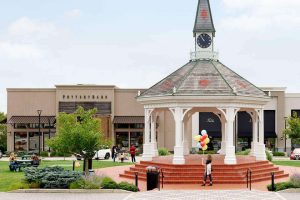 Garden City Center in Cranston, Rhode Island, was buzzing with excitement on July 26th as Felix And Fingers Dueling Pianos took the stage for an unforgettable outdoor event. With their unique blend of talent, energy, and humor, this dynamic duo brought the crowd to their feet and created an atmosphere of pure musical magic. From start to finish, the evening was filled with surprises, laughter, and incredible performances that left everyone wanting more. Let's dive into the highlights of this epic dueling piano event!
The Showstopper: Our Sound Man Tony Steals the Spotlight
"Our sound man Tony was amazing. Nice, pro, funny, real."
Every great performance needs a behind-the-scenes hero, and Tony, the sound man, was the star of the show. With his expertise and attention to detail, he ensured that every note, beat, and lyric resonated perfectly throughout the venue. Not only was Tony a true professional, but his friendly and funny demeanor added an extra layer of entertainment to the event. Kudos to Tony for keeping the music flowing flawlessly and making the night even more memorable!
Unveiling the Magic: Fun Surprises and Memorable Moments
We didn't know what to expect with this gig. It was fun learning details as we learned then.
As Felix And Fingers took the stage, the audience eagerly awaited the surprises that awaited them. From the first note, it was clear that this was going to be a night to remember. The duo effortlessly weaved their way through a diverse range of musical genres, keeping the crowd on their toes and guessing what would come next. It was a joy to witness the musicians' genuine excitement as they shared tidbits and stories about each song, creating a unique and interactive experience for everyone in attendance.
Rock Star Treatment: A Crowd of 500+ Cheers on Felix And Fingers
As it turns out, we were the show for 500+ people who planned to come out for this scheduled event. They chose us! It felt very rock star.
The Garden City Center venue was transformed into a sea of enthusiastic fans as over 500 people gathered to witness the musical prowess of Felix And Fingers. The energy in the air was electric, and the crowd's cheers and applause reverberated through the night. Being the chosen entertainment for such a large and enthusiastic audience made Felix And Fingers feel like true rock stars, and their performance certainly lived up to the hype.
Hits That Hit the Spot: A Playlist to Remember
Heidi and I pride ourselves on playing songs that people love without being super basic. Killing Me Softly, In My Place among others were hits.
Felix And Fingers have mastered the art of playing songs that resonate with the audience without being predictable. From soulful renditions of classics like "Killing Me Softly" to energetic performances of modern hits like "In My Place," every song was a hit that had the crowd singing along and dancing in their seats. The duo's ability to read the room and create a playlist that catered to everyone's musical tastes was truly impressive.
The Aftermath: Compliments Galore and Unforgettable Memories
After the show, the compliments came pouring in from all directions. The manager of Garden City Center praised Felix And Fingers for their outstanding performance, and even Faith, a member of the audience, couldn't help but express her admiration. The night was filled with unforgettable memories, laughter, and pure musical joy.
If you're looking to add a touch of musical magic to your next event, look no further than Felix And Fingers Dueling Pianos. Their electrifying performance at Garden City Center in Cranston, Rhode Island, was a testament to their talent, showmanship, and ability to create an unforgettable experience for their audience. Don't miss out on the opportunity to bring the excitement and energy of dueling pianos to your own event. Contact Felix And Fingers Dueling Pianos at (800) 557-4196 and let them create a night of musical magic that you and your guests will never forget. Share this blog post with your friends and spread the word about this incredible dueling piano experience!
{{ reviewsOverall }} / 5
Users
(0 votes)