I heard a story about a musician who was hired to play a show at Indiana University.  Apparently his agent told him the show was in Bloomington and gave him an address, not telling him the show was at Indiana University.  Since he was from Illinois he went to Bloomington, IL.  Realizing his mistake, he then drove to Bloomington, IN.  He got there 3 hours late…
Luckily, this was not the case with us, especially because if we had shown up three hours late, our show would have started at 3 in the morning!  We were invited to be a part of #IMUlatenights at the Indiana University's Indiana Memorial Union.  We started at midnight and took requests until 2 in the morning!
Indiana University #IMUlatenights
In speaking to the staff upon our arrival, we learned that this is a new program that Indiana University is trying out.  We played in the Commons in the Indiana Memorial Union.  It gets the most foot traffic that late in the evening, so it's easy for students to walk by and stop and listen for a little bit.  There was even a Burger King open that late, so I know that's where I'd be hanging out if I was still 19!  We had several students watching for the whole event, but it was also cool to see the students on there way somewhere else stop and hang out for a few minutes.
Mardi Gras at Indiana University
There was a Mardi Gras theme going on the night we were there.  Bear in mind, we were there in late April and Mardi Gras this year was February 17th.  When we asked them why they had a Mardi Gras theme, they replied with, "Why not?"  We couldn't argue with that logic.
They even had a caricature artist doing caricatures of students!  We even got her to do one of us, in exchange for playing Stairway to Heaven for her!  Check it out over there! ——>
Indiana University and Other College Shows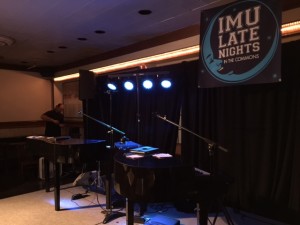 We always have a ton of fun at college shows.  Music has always been a big part of my life, but in my opinion, college aged people in general have very specific tastes in music, and they are very passionate about what they like!  We played everything from Jack Johnson's "Banana Pancakes," to "Breaking Free" from High School Musical, which I'm not too embarrassed to admit I know in it's entirety! 🙂
We also had fun pretending we were "educating" the students, making fun of them when they didn't know a song that is a classic.
Entertaining Students Around the World!
If you want to give the students at your university or high school something unique and incredibly entertaining, reach out today!   Our unique blend of music and comedy works great for after-proms, school dances, and of course, late night college shows like we did at Indiana University!  We can't wait to come back in the fall!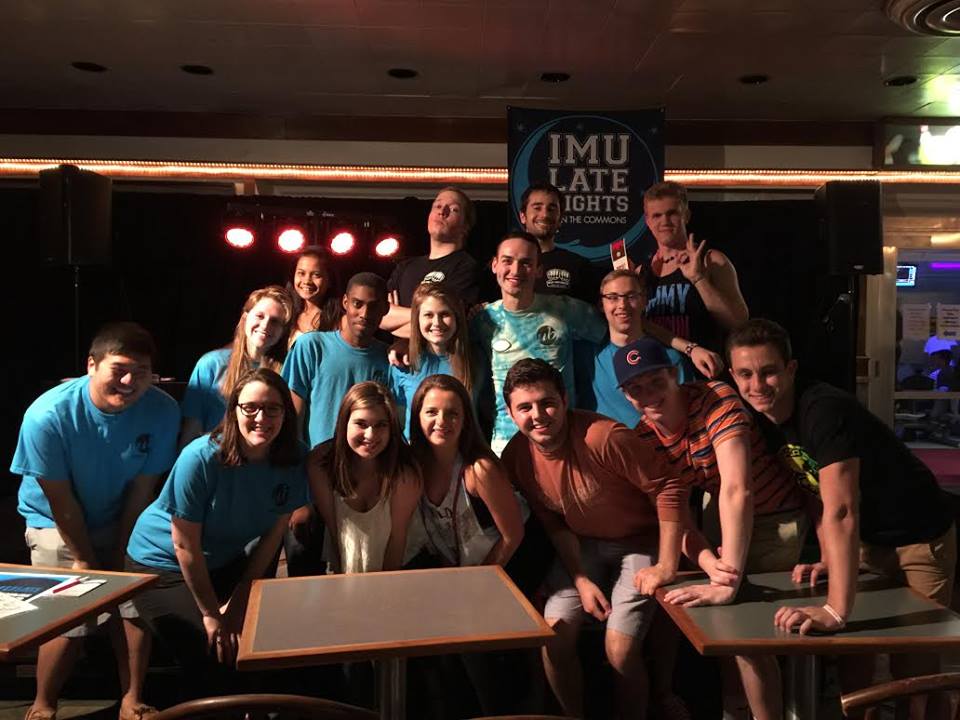 {{ reviewsOverall }} / 5
Users
(0 votes)