The Stables of Kewanee Public Show Event was a knock-out gig that sold out in minutes. Representing Felix and Fingers for this super-fun night in Kewanee, Illinois were our very own Greg Percifield and Michael Sherman. Not only was this an evening to remember, but our audience left the party HAPPY!
The Stables of Kewanee Public Show Event Kewanee Illinois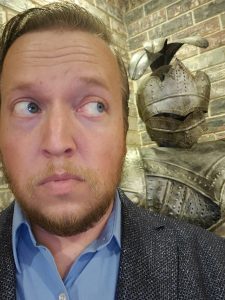 The Stables of Kewanee is actually a wedding venue that sold tickets for our public show event. From the very beginning of working with this gorgeous venue, we knew everything would be perfect. Furthermore, The Stables will proudly provide all the essentials you'll need to make your day amazing. At The Stables, your dream event will become a reality. If you'd like further information on The Stables, please click here.
We had a VIP guest at our show. Everyone loved that the mayor of Kewanee came to enjoy a night of dancing and singing. As a matter of fact, the mayor had a blast all night long!
Felix loves a public event, it brings together a fun-loving crowd for a night of great memories. Greg and Michael mixed up a good number of toasts, requests, call-outs and more to keep the night exciting. Everyone had fun!
Birthday Roasting and Perfect Timing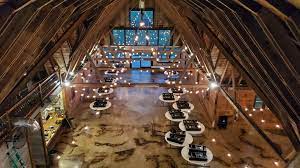 There were a ton of familiar faces for our performer, Greg, at The Stables of Kewanee Public Show Event since our performer Greg lives in Kewanee! Greg's pretty well known around town. Quite the VIP.
Wanna hear a good one? Michael and Greg gave the audience a huge laugh roasting birthday attendees. We totally embarrassed a few birthday guests by bringing them on stage. For example, we roasted a very large man with Itsy Bitsy Teenie Weenie Yellow Polka Dot Bikini by Brian Hyland. We then afterwards nervously joked about how he could take us both out with one hand. That got the audience going and was probably true!
There was laughter when Mike sang American Pie by Don McLean, and a woman in a USA costume walked in. It was perfect timing! About this time, an amazing food truck pulled up with delicious grub. For example, there were some wicked pork chop sandwiches that we really, REALLY enjoyed.
Our night eventually ended with WAP by Cardi B and some loss of dignity. However, this party was all in good fun and our crowd loved it! Guests even brought up a nice lump of cash to make sure we actually played it. Greg and Michael knocked this song out of the park. Oh and by the way, this crowd sang along to the whole show and everyone sounded amazing. Felix can't wait to return and perform again. In other words, we ALL had a blast at The Stables of Kewanee Public Show Event!
Contact Us
If you'd like to hire Felix for your next special event, shoot us an email to info@felixandfingers.com, or click here to learn more about our show! We look forward to hearing from you soon!
{{ reviewsOverall }} / 5
Users
(0 votes)