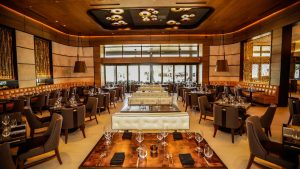 Meat Market Steakhouse Tampa recently hosted a spectacular dueling pianos event that left guests buzzing with excitement. Felix And Fingers, the renowned dueling pianos duo, took the stage on February 14, 2023, turning the venue into a musical extravaganza. From the lively atmosphere to the mouthwatering food, this event had it all. Let's dive into the details of this unforgettable evening!
The Venue
Meat Market Steakhouse Tampa, located in the heart of Tampa, Florida, provided the perfect backdrop for this dueling pianos event. With its sleek and modern decor, the venue exuded an upscale yet welcoming ambiance. The spacious bar area allowed for foot traffic, ensuring that everyone could enjoy the performance up close. The attentive staff at Meat Market Steakhouse Tampa went above and beyond to create a memorable experience for all attendees.
The Players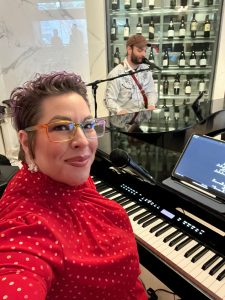 Felix And Fingers, the dynamic duo behind the dueling pianos magic, delivered an exceptional performance that had the crowd on their feet. From classic hits to contemporary favorites, they skillfully played a wide range of songs, catering to every musical taste. The players' ability to adapt on the spot and make changes as requested by the event organizer added a personalized touch to the evening. Their friendly and team-oriented approach created an engaging and interactive atmosphere, making everyone feel like a part of the show.
The Experience
Guests couldn't stop raving about the incredible experience they had at the dueling pianos event. Positive feedback poured in from both attendees and the staff, highlighting the exceptional quality of the performance. The house sound system, coupled with the expertise of the on-site engineer, ensured that every note resonated throughout the venue, creating an immersive musical experience. The easy set-up and tear-down process further contributed to the seamless execution of the event.
Not only was the music outstanding, but the food at Meat Market Steakhouse Tampa was also a highlight of the evening. Attendees were treated to a delectable array of dishes, with the freedom to order whatever their taste buds desired. The mouthwatering cuisine perfectly complemented the lively atmosphere, making for a truly unforgettable dining experience.
If you're considering hosting a dueling pianos event or looking for a venue that offers a remarkable dining experience, Meat Market Steakhouse Tampa is the place to be. The recent Felix And Fingers dueling pianos event showcased the venue's exceptional features, from the friendly staff to the incredible food. Don't miss out on the opportunity to create an unforgettable experience for your guests. Contact Felix And Fingers Dueling Pianos at (800) 557-4196 to book your own dueling pianos event at Meat Market Steakhouse Tampa. And don't forget to share this blog post to spread the word about this extraordinary musical feast!
{{ reviewsOverall }} / 5
Users
(0 votes)