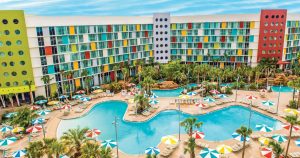 If you're looking for a night of non-stop entertainment, look no further than the recent Felix And Fingers Dueling Pianos event at Cabana Club Resort in Orlando, Florida. On November 7, 2022, this corporate event turned into a night to remember, filled with laughter, music, and unforgettable moments.
The Cabana Club Resort, known for its stunning poolside views and luxurious amenities, provided the perfect backdrop for this lively evening. With its vibrant atmosphere and top-notch service, it's no wonder why this venue is a popular choice for events of all kinds.
A Night of Singing and Dancing
As soon as Felix And Fingers took the stage, the crowd erupted with excitement. People couldn't wait to request their favorite songs, ranging from Sir Mix A Lot to Dolly Parton. The talented pianists delivered each request with flair, captivating the audience and keeping the energy high all night long.
But it wasn't just the professionals who stole the show. The guests themselves became the stars of the evening, singing and dancing along to their favorite tunes. From line dancing to expertly mimicking each other's moves in a hilarious dance contest, everyone let loose and had a blast.
Unforgettable Moments and Strong Bonds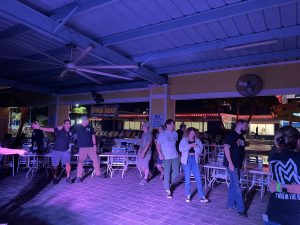 One of the standout moments of the night was when everyone gathered around the birthday boy at the end of the event. The pianists serenaded him with a heartfelt rendition of "Piano Man," creating a truly special memory.
The crowd also came together for a mesmerizing moment during "Purple Rain," as cell phone lights illuminated the venue, creating a magical atmosphere. And let's not forget the interpretive dance that ensued during Vanessa Carlton's "A Thousand Miles" – a moment that had everyone laughing and joining in.
Throughout the night, it was clear that this group had a strong bond. Whether it was the kids showing off their impressive dance moves or the guests line dancing to country hits, the sense of camaraderie and joy was palpable.
Contact Felix And Fingers Dueling Pianos
If this blog post has piqued your interest and you're eager to experience the magic of dueling pianos at your own event, look no further than Felix And Fingers Dueling Pianos. Their talented musicians, interactive performances, and ability to create unforgettable memories make them the perfect choice for any occasion.
Contact Felix And Fingers Dueling Pianos at (800) 557-4196 to book your own incredible night of music, laughter, and entertainment. Don't miss out on the chance to create memories that will last a lifetime.
Remember to share this blog post with your friends and colleagues who are looking for an unforgettable event experience. Cabana Club Resort and Felix And Fingers Dueling Pianos are a winning combination that guarantees a night of fun, laughter, and memories that will last a lifetime.
{{ reviewsOverall }} / 5
Users
(0 votes)