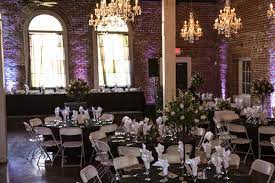 The Element Venue in Bakersfield, California was the place to be on June 10th, 2023, as Felix And Fingers Dueling Pianos brought their electrifying performance to town. This special event was not just a night of musical entertainment but also a fundraiser for infertility and IVF support, organized by Ashley's non-profit organization. With an incredible lineup of performers and a lively crowd, the evening was filled with unforgettable moments that left everyone in awe.
A Beastly Performance by Shawn
One of the highlights of the night was the exceptional performance by Shawn, a true beast on the piano. His incredible talent and showmanship mesmerized the audience, as he effortlessly played a range of genres from classic rock to modern pop hits. The crowd couldn't help but sing along and dance from the very first song, setting the tone for an energetic and engaging evening.
Unleashing the Unexpected
The Element Venue provided the perfect backdrop for this dueling piano extravaganza. The sound system was top-notch, delivering crystal-clear audio that enhanced every note and lyric. The venue's spacious layout allowed the crowd to move and groove, creating an electric atmosphere that fueled the performers' energy.
As the night progressed, the audience's enthusiasm reached new heights. The generosity of the client was evident, as they tipped generously, making the event even more impactful. But it wasn't just the music and the fundraising that made this night unforgettable; it was the unexpected moments that took everyone by surprise.
Unforgettable Moments and Hip-Hop Hype
In the spirit of fun and fundraising, Felix And Fingers encouraged attendees to bring $100 and write down a name to embarrass someone. The result? Hilarious and memorable moments that had the entire room in stitches. From one guy gallivanting around the room like a horse to another gentleman giving his fiancé a lap dance to the tune of "Pong," the night was filled with laughter and pure entertainment.
And speaking of surprises, the crowd's love for hip-hop was unexpected but undeniably infectious. Felix And Fingers seamlessly incorporated hip-hop hits into their repertoire, much to everyone's delight. It was a testament to the power of music to bring people together and create an unforgettable experience.
If you're looking to host a dueling piano event that will leave a lasting impression, look no further than Felix And Fingers Dueling Pianos. Contact them at (800) 557-4196 to bring their incredible talent and energy to your next event. And don't forget to share this blog post to spread the word about the unforgettable night at The Element Venue in Bakersfield, California.
Remember, it's not just about the music; it's about the moments that make memories.
{{ reviewsOverall }} / 5
Users
(0 votes)