A Beautiful Day at Abbey Springs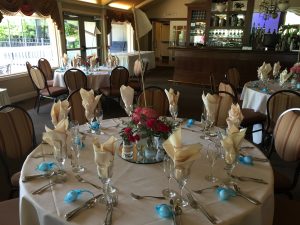 Pretty much any time I travel to a venue near Lake Geneva, it's guaranteed to be beautiful. Abbey Springs was no exception to this.  I recently took the drive out to Lake Geneva for a wonderful wedding reception.  Dueling pianos are always a blast, but a beautiful day in the middle of summer, right on the water, makes everything even better than usual.
I have played at the Abbey Resort previously.  I honestly I thought I was going to the same place, but Abbey Springs was totally different. The reception was in the clubhouse, and it was at the top of a hill overlooking the lake and the surrounding greenery.
The reception was just across the street, right on the water.  This ceremony at Abbey Springs was definitely the first time in my many hundreds of weddings where the ceremony was right along a babbling brook.  When I wasn't playing the ceremony music, it was hard not to be hypnotized by it.  I was like watching a scene in a film.
It was also the only ceremony I have ever been to where instead of a unity candle, or something similar, they had a unity putting green. The bride and the groom were both avid golfers.  They decided the best way to unite their families together would be to sink a ball in a hole.  If I recall correctly, the bride got it in and the groom missed by a mile.  Everyone found that pretty amusing. They brought the small putting green inside for the reception.  Instead of clinking glasses to get the happy couple to kiss, you made it to sink a hole yourself.
Party Time at Abbey Springs
It was a very hot day, so everyone was definitely ready to head inside to the air-conditioning for dinner. We played jazz during dinner, as we usually do, and then I had one of the better steaks I've ever had at a wedding reception. The chef at Abbey Springs definitely knows what he's doing.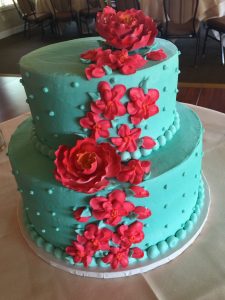 Once we kicked off the dancing, dueling pianos show, the party never quit. We were getting some awesome requests, and I was particularly pleased when someone wanted to hear Fat Lip buy Sum 41. They were particularly pleased when I was able to pull it off. 🙂
See You Soon Abbey Springs
The babbling brook alone was enough to sell me on it, but Abbey Springs, all around, definitely knows how to pull off an amazing wedding day. Check them out here. And once you book the venue, contact Felix and Fingers today for the best wedding entertainment you can find.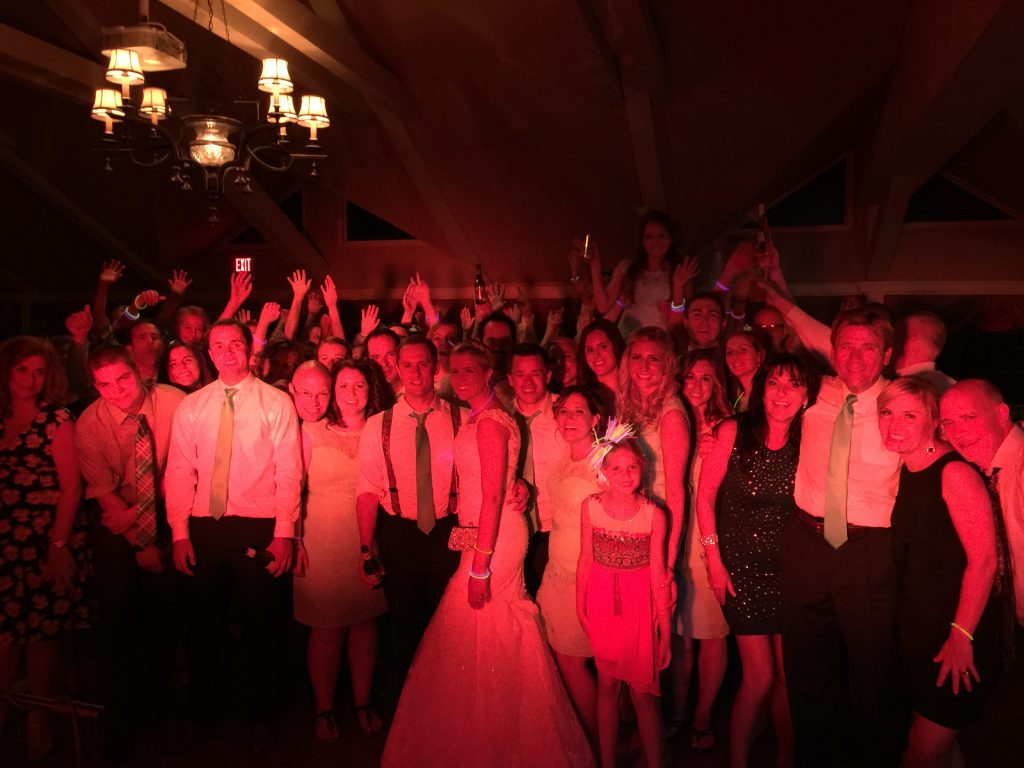 {{ reviewsOverall }} / 5
Users
(0 votes)