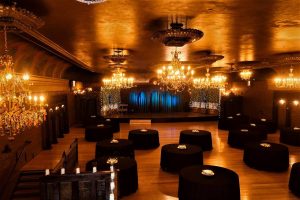 The vibrant city of Chehalis, Washington, was buzzing with excitement on November 4th, 2023, as Felix And Fingers Dueling Pianos took the stage at the renowned City Farms venue. This highly anticipated event was not only a night of musical entertainment but also a fundraiser for the Boys and Girls Club. With record-breaking donations and an enthusiastic crowd, it was an evening to remember.
The Record-Breaking Fundraiser
The organizers of the event were thrilled with the outcome, stating that Felix And Fingers helped raise an estimated $20K (and possibly more) for the Boys and Girls Club. The generosity of the attendees truly made a difference in supporting this worthy cause. The success of the fundraiser was a testament to the power of music and community coming together.
A Song Battle Like No Other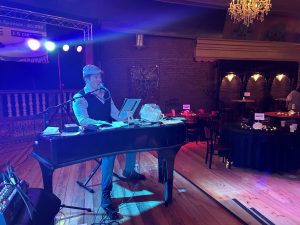 The crowd at City Farms was captivated by the unique song battle style of the dueling pianos event. As the talented pianists engaged in a friendly musical rivalry, the audience couldn't help but be drawn into the excitement. Classic rock favorites like "Don't Stop Believing" and "Bohemian Rhapsody" had everyone singing along, creating an electric atmosphere. Interestingly, all the hip hop requests were met with higher bids, except for the iconic "Baby Got Back."
A Venue Steeped in History
City Farms, with its rich history, provided the perfect backdrop for this memorable evening. The venue, a beautifully renovated building, showcased an East-meets-West anything-goes style that added to the overall ambiance. The impressive stage elevated the festivities, creating a sense of grandeur and excitement. The combination of the venue's charm and the lively performances made for an unforgettable experience.
Highlights and Soulful Renditions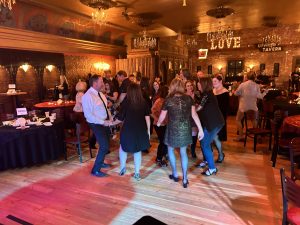 Among the many standout moments of the evening, Jacob's soulful rendition of "Rocket Man" stole the show. His heartfelt performance touched the hearts of the audience, leaving a lasting impression. It was a testament to the immense talent of the musicians and their ability to connect with the crowd on a deeper level.
The Felix And Fingers Dueling Pianos event at City Farms in Chehalis, Washington, was a resounding success. Not only did it provide an evening of entertainment and musical brilliance, but it also raised substantial funds for the Boys and Girls Club. The combination of the lively song battle, the historic venue, and the soulful performances created an atmosphere of joy and unity. If you're considering booking a dueling piano event or looking for a remarkable venue, City Farms and Felix And Fingers are sure to deliver an unforgettable experience.
Don't miss out on the opportunity to witness the magic of Felix And Fingers Dueling Pianos. Contact them at (800) 557-4196 and share this blog post to spread the word about this incredible event!
{{ reviewsOverall }} / 5
Users
(0 votes)