Felix and Fingers are so excited to present Winston & Strawn's virtual corporate holiday party along with our many other entertainment options due to COVID-19 restrictions. Unfortunately, venues are struggling with being able to provide entertainment and crowd pleasing fun during these trying times. Not only did our players have a blast with everyone who "attended" our virtual party, they got to make new friends on a personal level in their homes. It was a fantastic new Felix and Fingers party option indeed!
Winston & Strawn's Virtual Corporate Holiday Party Home Based Fun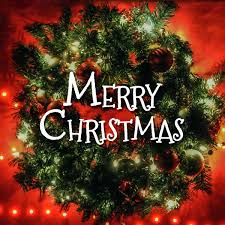 Felix and Fingers spent tons of time knocking their heads together trying to find the best way to provide fun for our clients during COVID times. We've performed a few virtual home shows prior to this party and they were all amazing! Felix was so excited to hear that Winston & Strawn's theme was "Home for the Holidays". It was their very fist virtual home event. The Winston & Strawn's Virtual Corporate holiday party was a G-rated show, so we sang Uptown Funk and instead of saying "hot damn" we sang "pop tart". As a matter of fact, everyone loved this so much, they will be making "Poptartville" t-shirts!
Of course, Felix and Fingers LOVE playing our signature Piano Man by Billy Joel. Our performer asked guests to type "1's" if they enjoyed the harmonica playing and "2" if it needed "work". Everyone in attendance typed "1", except Steve…who typed 2. Felix eventually won him over and we received a 1, YAY!1
Winner Announcements and Extended Party Time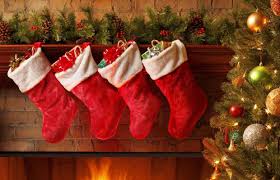 Our audience wasn't sure they were going to need the full hour and half show, although by 6:00 pm they were having so much FUN they just kept partying and asked to keep going. Holiday favorites were requested such as All I Want for Christmas is You by Mariah Carey. There were also tons of sing-alongs such as Jingle Bells by Frank Sinatra. One of the special sound effects we offer is sleigh bells. One can only imagine the fun we had alongside the drum sounds our equipment can create. Our performers played in front of a backdrop of falling snowflakes and it looked awesome. This backdrop came in handy when a request of Let it Snow by Dean Martin was called out. It was the perfect backdrop for a classic holiday song.
We also had a blast announcing $25 raffle winners. The best was mispronouncing everyone's names. It was great to hear the giggles and belly laughs with some tricky last names. We all had a ton of fun with this part of the show. Everyone was having such a great time with the Winston & Straw's Virtual Corporate holiday party, Felix just kept the show going for a few extra songs. It's always great to be able to see a happy audience and everyone loved our gig!
Contact Us
Felix and Fingers love being able to be a part of virtual shows, they actually are something very special. If you'd like to hire Felix and Fingers for your next special event shoot us an email to info@felixnandfingers.com or click here for more information on our show. We look forward to hearing from you soon!