Have you ever wanted a fun and exciting show from the comfort of your home office? Well, now you can! Felix and Fingers is constantly evolving, especially in these strange times, and now our unforgettable dueling piano experience can be virtual! Winshuttle found out firsthand for a very special Winshuttle Virtual Happy Hour!
Winshuttle Virtual Happy Hour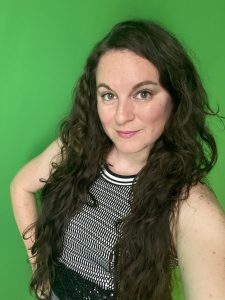 There's no manual on how to perform live virtual shows, but after a few months of practice, Felix and Fingers just might be able to write one. This time we were able to change the set up in the studio a bit so that the cameras could face the performers directly and still give them space to social distance. It worked out perfectly! It even gave Tod and Katie the opportunity to see the audience members who turned on their own cameras. And the audience of Winshuttle employees was fantastic!
Winshuttle is a company that helps manage data and organization processes for thousands of different companies. It turns out their other specialty is having fun! They hired a virtual bartender specially for the Winshuttle Virtual Happy Hour to share drink recipes for the audience to make at home. Our kind of company! The "Seoul Sour" might be our new favorite drink! Learn more about Winshuttle here.
Meeting Our Match
The fun started right as Tod and Katie pulled up to the studio at almost the same time wearing coordinated outfits–completely by accident! That apparent psychic link lasted throughout the show too, which is rather helpful for duets. Since they were both in black and white we decided we should use the green screen to add a digital theatre curtain to complete the scene.
The real magic happened when the requests came in. There was only a limited amount of time and an unprecedented number of requests. Tod and Katie made it their mission to get through every single one. There were a lot of abbreviated songs, but they did it! There was a particularly great David Bowie medley which covered Heroes, Rebel Rebel, Under Pressure, and even Space Oddity. It was also surprising how well (I've Had) The Time Of My Life by Bill Medley and Jennifer Warnes went with The Boy Is Mine by Brandy and Monica, but it sure did! Nothing beat Neil Diamond's Sweet Caroline finale though. It was especially good that the performers could see the audience for that one since everyone was dancing, clapping, and/or reaching their hands out dramatically to their cameras!

Contact Us
We had a blast performing at the Winshuttle Virtual Happy Hour! If your company is looking for some safe and interactive entertainment, look no further! Email us at info@felixandfingers.com or click here for more information on our shows. We look forward to hearing from you soon!