Looking for a great idea to fundraise during pandemic times? Check out this Virtual Red Shoe Shindig. So many organizations count on their yearly fundraisers to raise money and Covid-19 restrictions have been making that quite difficult. Well, here comes Felix and Fingers to the rescue!
Virtual Red Shoe Shindig Kansas City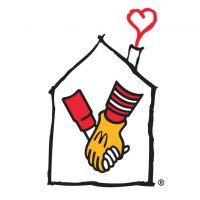 Ronald McDonald House Charities of Kansas City, Missouri recently hired us for their virtual fundraiser. We've been working hard to adapt to these trying times and adapt we have! Our virtual gigs are really catching on. And thankfully, we're able to help wonderful charities like the Ronald McDonald House in Kansas City. This is one wonderful group of staff and volunteers who provide a service that is so necessary for families struggling through a serious illness. RMHC provides housing and more near major medical facilities so families have a place to call home when their child is undergoing medical care. This Kansas City facility serves almost 90 families on any given night. In 2019, they served over 8200 families. Wow! Please click here to learn more and even make a donation. We can't say enough about this wonderful group and all they do.
Red Shoe Dancing
Fundraisers are some of the most rewarding gigs we do here at Felix and Fingers. We love performing at all our shows. But when we know we're helping raise money for great causes, it just adds that little something extra. Our current times have been putting extra stresses on organizations and it is taking quite a toll. The needs are still there but the option to have large fundraisers is not. So what to do? That's where we come in. We've been working like crazy to adapt our shows for a virtual audience and it is going like gangbusters. And this was one successful event. On this night alone, we helped raise over $600,000!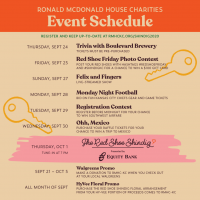 First of all, we used an app so viewers could send in song requests along with a donation. We provide tons of audience interaction too! Audience polls and chat ability are super fun and we can split the screen and show our performers with some live shots of participants. For this gig, we had a great shot of RMHC staff. They rocked the night dancing in their red shoes to Tina Turner's Proud Mary! Our performers Will and Ashley had so much fun bantering back and forth with an amazingly generous audience. We had a ton of great requests including I'll Be Back from the Hamilton soundtrack. Lots of thanks came back after we played that one.
Contact Us
This Virtual Red Shoe Shindig was a huge success. We'd love to help your organization raise funds too. Felix and Fingers Dueling Pianos will work hard to help you optimize your earning power. Just give us a call! You can find all the necessary information by clicking here.