The Stout Virtual Holiday Party was a total blast. It was actually a continuation of this company's night of fun. Right before our show, they had all participated in a virtual scavenger hunt. This put everyone in a great mood to continue the festivities and the fun just kept on going.
Stout Virtual Holiday Party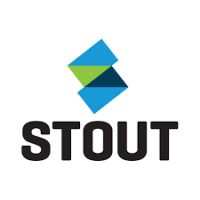 You know you're working for a great company when they go out of their way to show their appreciation. The Stout advisory firm is one of those companies. Please click here to read more about them. When you can't have in person celebrations, Felix and Fingers Dueling Piano virtual shows are the next best thing! Stout had their employees participate in a virtual scavenger hunt and then attend our show–all from the safety of their living rooms! Not only that, they made sure to host a raffle at the end of our show so their employees could win some awesome prizes. We'd like to thank Stout for including us in your holiday celebration. It was so much fun!
Virtual Shows Are Now In Demand
Just like the rest of the world, Felix and Fingers has had to adapt. We've been hard at work and our virtual shows prove it. We've designed an awesome interactive experience that will have your guests off the couch while dancing and singing in their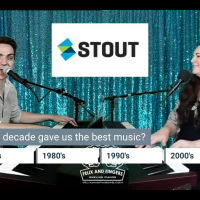 living rooms. Corporate events are a huge part of our holiday season. But with COVID restrictions, many companies have had to find a different way to celebrate. That's where we come in. Click here for a sneak preview of our virtual shows. And read on for more.
Creating polls and chats among our viewers is partly how we make sure our audience is engaged. Most of all, it is our awesome performers who keep it going. They are experts with audience interaction and your guests can't help but participate. One particular poll for the Stout Virtual Holiday Party had guests voting on their favorite decade. The 2000's won so we played Mr. Brightside from The Killers. We also had some great classic requests like Fleetwood Mac's Go Your Own Way and Def Leppard's Rock of Ages. We even had a request for Bob Segar's Night Moves. Then it was time to close out the show with the raffle and it was so fun to watch how excited everyone was winning prize after prize. Thanks Stout for including us in your holiday celebration.
Contact Us
While this was a holiday celebration, it was actually hosted after the holidays so as not to interfere with all the hoopla. We thought that was a great idea as everyone was relaxed and really able to kick back and enjoy. That whole kicking back thing is one super special thing about our virtual shows. If you're interested in hosting a virtual show like this Stout Virtual Holiday Party, please click here. We'd love to bring the fun to your home next.