When a pandemic puts your company's holiday plans on hold, Felix and Fingers has the perfect solution. The CoreDial Virtual Happy Hour is yet another example of how we're adapting so we can continue to bring our prime interactive show to music lovers everywhere. Read on!
CoreDial Virtual Happy Hour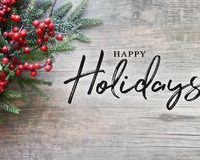 Our holiday season is always full of corporate gigs. Companies want to show their appreciation for their employees and having Felix and Fingers to entertain is one of the best ways to show that appreciation. The Covid-19 pandemic, however, has made this difficult. We'd like to thank CoreDial for giving us a chance to show them that the fun doesn't need to be put on hold. We've been hard at work making our virtual shows a truly interactive and one of a kind entertainment option. With chat functions, Zoom rooms, virtual requests, and more, we've made this modern choice a sight to behold. Your virtual guests can't even imagine how much fun they will have.
Our evening began by dropping in on the company's video call. F & F performers Jordan and Brandon joined the call in order to invite everyone to the show. We wanted them to know this was going to be a night of fun. This helped the comfort level as some were a bit hesitant. It's hard to imagine attending a performance virtually. We wanted everyone to feel welcome. Jordan and Brandon did a great job setting the mood and everyone joined us for the virtual show.
Personalities Shine Through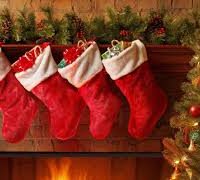 Throughout the show, we utilized the chat function a great deal. Everyone sent in their requests and one guest, Keith, made sure his thoughts on each request was heard. It became quite the gag. They even created a hashtag – #dontbeakeith. Don't worry, Keith took it all in stride and we heard this was quite typical of him. The constant interaction between Jordan and Brandon didn't stop. They kept the guests laughing all night with their hilarious banter. At one point, there was even a vote on whether or not a hotdog was a sandwich. So they had a virtual poll and the winning answer was "We are all hotdogs." Too funny. After that one, a chorus of We Are The World broke out. The smile on everyone's faces was priceless.
Brandon's version of John Lennon's Imagine received a ton of compliments. But then it was time to liven things up. We kept receiving requests for drum solos so we played Toto's Africa and really hammed up the drums. Since it was the holidays, we also played some great carols. The crowd loved it and sang along all night. All in all, it was another great show for Felix and Fingers. Even virtually, we're still rockin' it!
Contact Us
We'd like to invite you to take a look at our virtual shows. Felix and Fingers Dueling Pianos is dedicated to providing entertainment options for your guests, no matter the restraints. Please click here to learn more about all we can do.