Felix and Fingers Dueling Pianos goes virtual! Yes, you've heard it here first. With current pandemic restrictions, we've had to adapt. And adapt we have! Read on to find out how we did for this Bungie Virtual Event.
Bungie Virtual Event Fun
Bungie Studios hired us to play for this virtual corporate event and we had a blast. Who would have ever thought we'd be playing virtually? But now we do! We've been working hard on adapting our shows for a virtual crowd and we're super happy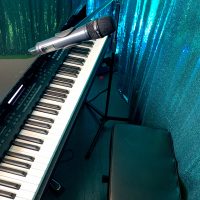 with our success. Yes, we know it's not the same as in person events, but this show seemed to be just as fun.
Felix performers Brandon and Tod played from our own studios with plenty of participation from the crowd. Our producer, Ingrid, made sure things ran smoothly. She kept the interaction between viewers and performers on point. With Bungie logos on our screens throughout the show, the audience view was outstanding. We make sure to display crowd polls, requests, and even their names so everyone remains involved. Brandon and Tod kept this group laughing all night with their superb audience participation jokes. The fun just kept on coming.
Family Fun and Virtual Videos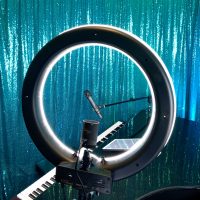 Please click here if you'd like to learn more about Bungie. What a great company to provide this show for their employees and families. Since it was a family show, Disney requests seemed to be quite popular. It was super fun to see some little ones bopping at home to songs like Under the Sea from The Little Mermaid among others. Since they are a video game company, we had a special pre-gig request to begin with video game music. We pre-recorded some songs and they were a total hit.
With Brandon and Tod's banter keeping the mood light and fun, we could tell everyone at home was having a blast. The highlight of the night had to be their duet of Summer Nights from the movie Grease. They had this group laughing, singing and dancing–all from home! What a fun family night it was and we're super proud to have been a part of it all.
Contact Us
Felix and Fingers Dueling Pianos is dedicated to bringing you the best, most interactive entertainment around. Even in these tough socially distanced times, we are bringing the fun. We loved playing for this Bungie Virtual Event. If you're looking for totally interactive corporate entertainment, in person or virtual, give us a call. Please click here for our information. Let us know how we can help you show appreciation to your employees. And if you're in need of ideas, we have plenty!