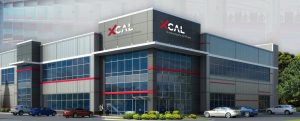 The XCal venue in Ashburn, Virginia recently hosted an unforgettable Felix And Fingers Dueling Pianos event on September 8, 2023. This club event was a perfect blend of musical talent, energetic performances, and a state-of-the-art venue that left everyone in awe. From a little girl's request for "Country Roads" to the CEO's infectious dance moves, this night was filled with surprises and non-stop entertainment.
A Venue Like No Other
This was no ordinary venue. XCal was a multi-purpose space that combined a gym, shooting range, spa, and more, all boasting state-of-the-art facilities. As soon as guests walked through the doors, they were greeted with an atmosphere of excitement and anticipation. The sleek design and top-notch amenities set the stage for an evening of unparalleled entertainment.
Musical Magic Unleashed
The Felix And Fingers Dueling Pianos event at XCal was a hit from the moment the first note was played. The talented pianists effortlessly brought together a diverse range of musical genres, catering to every request that came their way. The crowd was thrilled when a little girl requested "Country Roads," proving that good taste knows no age. The pianists made sure to acknowledge her excellent choice, bringing a smile to both her face and her proud mother's.
The CEO of XCal was not one to shy away from the spotlight. With infectious enthusiasm, he took to the dance floor, encouraging everyone else to join in. It was a sight to behold as the CEO's energy spread throughout the crowd, creating an electric atmosphere that kept everyone on their feet.
But the surprises didn't stop there. The pianists also embraced the unexpected, fulfilling a couple of Biggie requests and injecting the night with some hip hop vibes. The crowd couldn't help but groove along, showing their appreciation for the pianists' versatility and ability to keep the party going.
And then, as if the energy couldn't get any higher, a woman requested salsa. The pianists wasted no time in playing the iconic "Vivir Mi Vida," and the dance floor quickly filled with enthusiastic salsa dancers. The infectious rhythm and vibrant atmosphere had everyone moving and shaking, creating a truly unforgettable moment.
The Felix And Fingers Dueling Pianos event at XCal in Ashburn, Virginia was a night to remember. From the state-of-the-art venue to the incredible musical talent, this club event had it all. The little girl's request for "Country Roads," the CEO's infectious dance moves, the Biggie requests, and the salsa dancing all added to the magic of the evening. If you're looking for an unforgettable event that combines top-notch entertainment and a unique venue experience, don't hesitate to contact Felix And Fingers Dueling Pianos at (800) 557-4196. And be sure to share this blog post with your friends to spread the word about this incredible event at XCal!
{{ reviewsOverall }} / 5
Users
(0 votes)