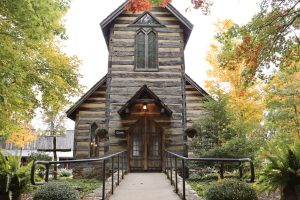 Oak Lodge in Stahlstown, Pennsylvania recently played host to a truly out-of-this-world event – a space-themed wedding featuring the electrifying entertainment of Felix And Fingers Dueling Pianos. With its stunning natural surroundings and versatile event spaces, Oak Lodge provided the perfect backdrop for an unforgettable evening of music, laughter, and celebration. Let's take a closer look at this cosmic wedding experience and the highlights that made it truly unique.
A Celestial Atmosphere
The wedding at Oak Lodge embraced a space theme, and the venue was transformed into a celestial wonderland. The decor included mesmerizing orbs, twinkling star lights, and a galaxy photo backdrop, immersing guests in an otherworldly ambiance from the moment they arrived. The attention to detail was remarkable, creating an atmosphere that was both enchanting and fun.
Bridesmaids with a Twist
In line with the space theme, the bridesmaids carried light-up orbs with flowers attached instead of traditional bouquets. This unexpected twist added a touch of magic to the wedding procession, illuminating the path for the bride as she made her grand entrance. It was a small but memorable detail that perfectly complemented the overall theme.
Musical Journey Through the Cosmos
The couple requested space-themed music for their cocktail hour and dinner, setting the stage for an evening that was truly out of this world. Felix And Fingers Dueling Pianos delivered an exceptional performance, seamlessly blending popular sing-along tunes with cosmic melodies. The guests couldn't resist joining in and singing along to all the traditional favorites. However, the highlight of the night was when the crowd belted out every word to David Bowie's iconic "Space Oddity," creating a magical and unforgettable moment.
Oak Lodge: A Heavenly Venue
Nestled in the picturesque hills of Stahlstown, Oak Lodge provided the perfect setting for this celestial celebration. The venue boasts a charming chapel for the ceremony, a cozy tavern for cocktail hour, and a stunning reception space that exudes rustic elegance. The natural beauty of the campgrounds added an extra touch of enchantment to the entire event. Many of the guests even had the opportunity to stay in the cozy cabins on the property, making it a truly immersive experience.
The space-themed wedding at Oak Lodge was a night to remember. From the ethereal decor to the captivating performances by Felix And Fingers Dueling Pianos, every aspect of the event was carefully curated to create a truly magical atmosphere. If you're considering booking a dueling piano event or searching for a venue that offers both natural beauty and versatility, Oak Lodge should be at the top of your list. Contact Felix And Fingers Dueling Pianos at (800) 557-4196 to bring your own celestial celebration to life. And don't forget to share this blog post to inspire others with the stellar wedding experience at Oak Lodge!
{{ reviewsOverall }} / 5
Users
(0 votes)