Fun at The Shores of Turtle Creek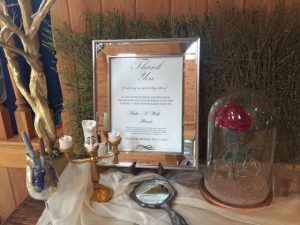 I have to be honest with you.  I have a favorite type of wedding.  Anyone who knows me knows what type it is.  My favorite types of weddings are Disney Themed weddings!  The wedding Greg and I played at The Shores of Turtle Creek was a very Disney themed wedding indeed.
The Shores of Turtle Creek Weddings
The Shores of Turtle Creek is a beautiful venue.  We started with the outdoor ceremony.  It was right off of a pond with a cute little bride going over a creek.  It's about a two minute walk into a valley, so you can't even hear the cars on the roads. It was a little spot of paradise.
Once we went inside, we got to experience the rustic and modern look.  I don't know how new or old the Shores of Turtle Creek is, but it must've been recently renovated, because everything looked awesome.  The were windows all around the room, so you can still see all the trees around the building.
Disney Time
The bride and groom were big Disney fans, and the bride even worked at the Disney Store.  Instead of giving favors to the guests, they had made a donation to the Make-a-Wish Foundation, and on the exact day of the wedding, a little girl was at Disney World thanks to their gift.  It was awesome.  We also raised money during our Dueling Pianos show and were able to make another $700 for the Make-a-Wish Foundation.  We often raise money for different charities during our shows.  This was extra amazing knowing that the little girl was literally experiencing Mickey Mouse as we were all celebrating.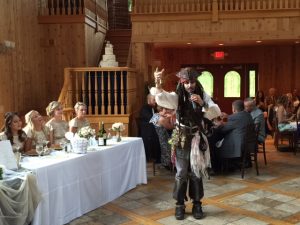 There was a certain special thing that happened at The Shores of Turtle Creek that I can honestly say has never happened before at a Felix and Fingers show.  Captain Jack Sparrow showed up.  As I mentioned, the bride and groom were huge Disney fans, so they had hired a Captain Jack Sparrow impersonator to show up the The Shores of Turtle Creek.  He wandered around to the different tables during dinner, and then he stuck around to join in on the dance floor for a while.
Good-bye Shores of Turtle Creek
We had a great time, and I'm sure you can see why.  We always have a blast at wedding (especially Disney ones), and check out The Shores of Turtle Creek if you are looking for a great venue.  And if you want the best wedding entertainment around, get in touch with us today!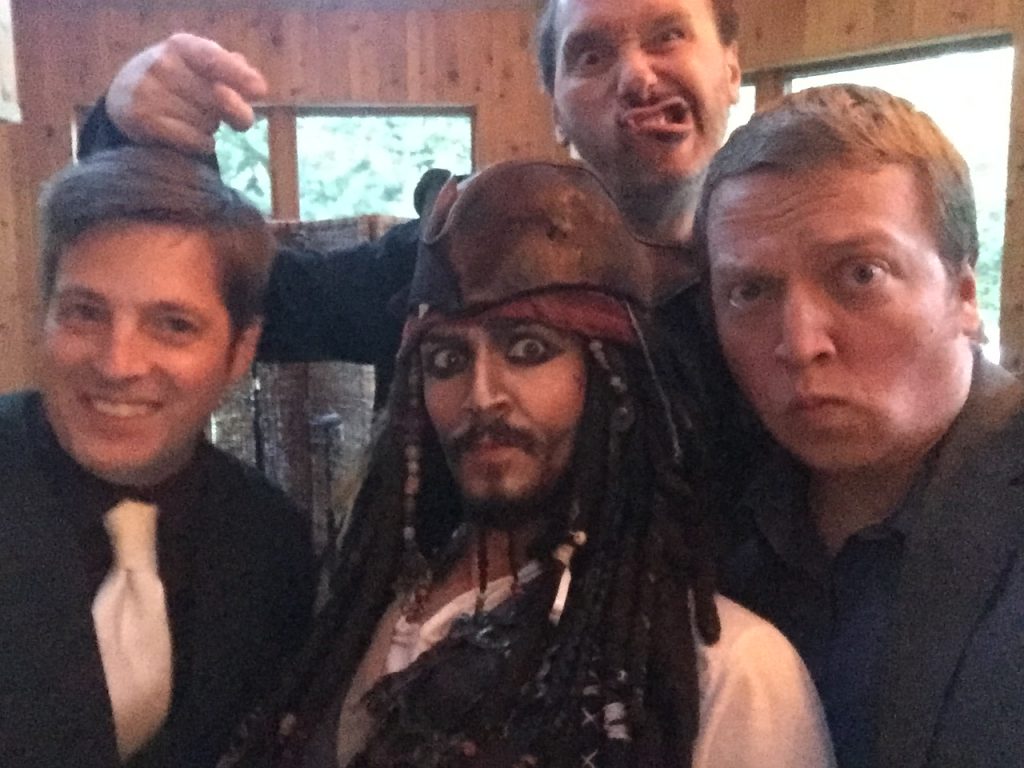 {{ reviewsOverall }} / 5
Users
(0 votes)