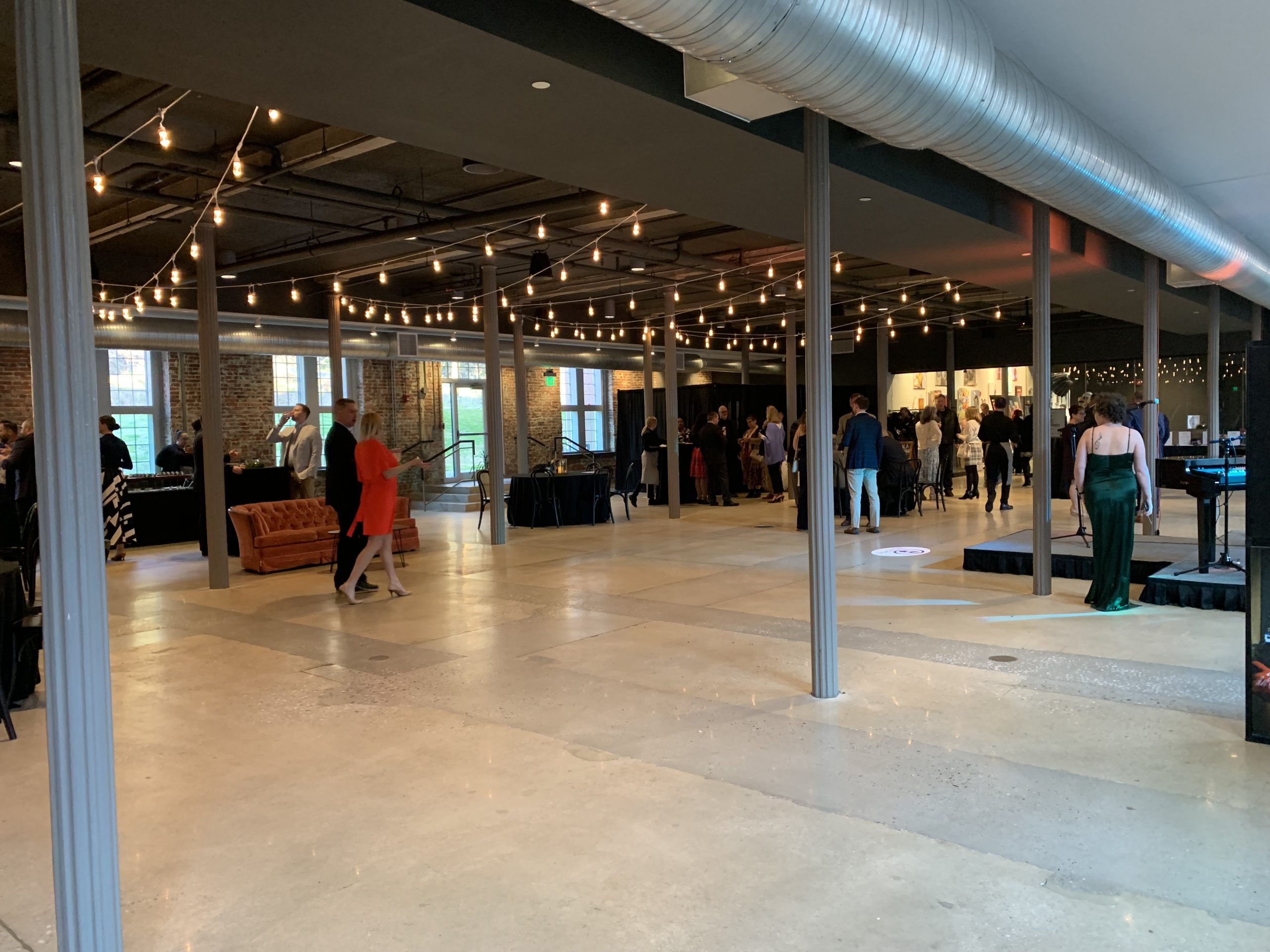 The Penguin Room at Whitehall Market in Baltimore, Maryland, was buzzing with excitement on March 18, 2023, as Felix And Fingers Dueling Pianos took the stage for a night of musical magic and fundraising. This unique event brought together music lovers, philanthropists, and food enthusiasts for an unforgettable evening in support of Build Baltimore.
Phenomenal Food Stations and Neat Couch Nooks
The food stations at the event were nothing short of phenomenal. From delicious oysters to a wide array of mouthwatering dishes, the venue offered a culinary experience like no other. As guests explored the long venue, they discovered different types of food at every turn. It was a true feast for the senses, with each bite leaving a lasting impression. And let's not forget the neat little couch nooks that added a cozy and intimate vibe to the venue.
Dancing, Donations, and Delight
The energy in the room was electric, and it was evident that everyone was there to support Build Baltimore. All request tips went directly to the fundraiser, and the generosity of the attendees was awe-inspiring. In fact, one request alone brought in a whopping $100! The crowd wasted no time getting into the groove, with the first dancers hitting the dance floor as early as the second song, "Dancing Queen" by ABBA.
Throwback R&B and Modern Music Mania
The crowd's musical preferences took the performers by surprise. While dueling pianos are known for their versatility, the guests' love for throwback R&B was unexpected but gladly embraced. From classic hits to modern chart-toppers, Felix And Fingers delivered an unforgettable playlist that catered to every musical taste. The night was a celebration of music, with the audience's requests taking center stage.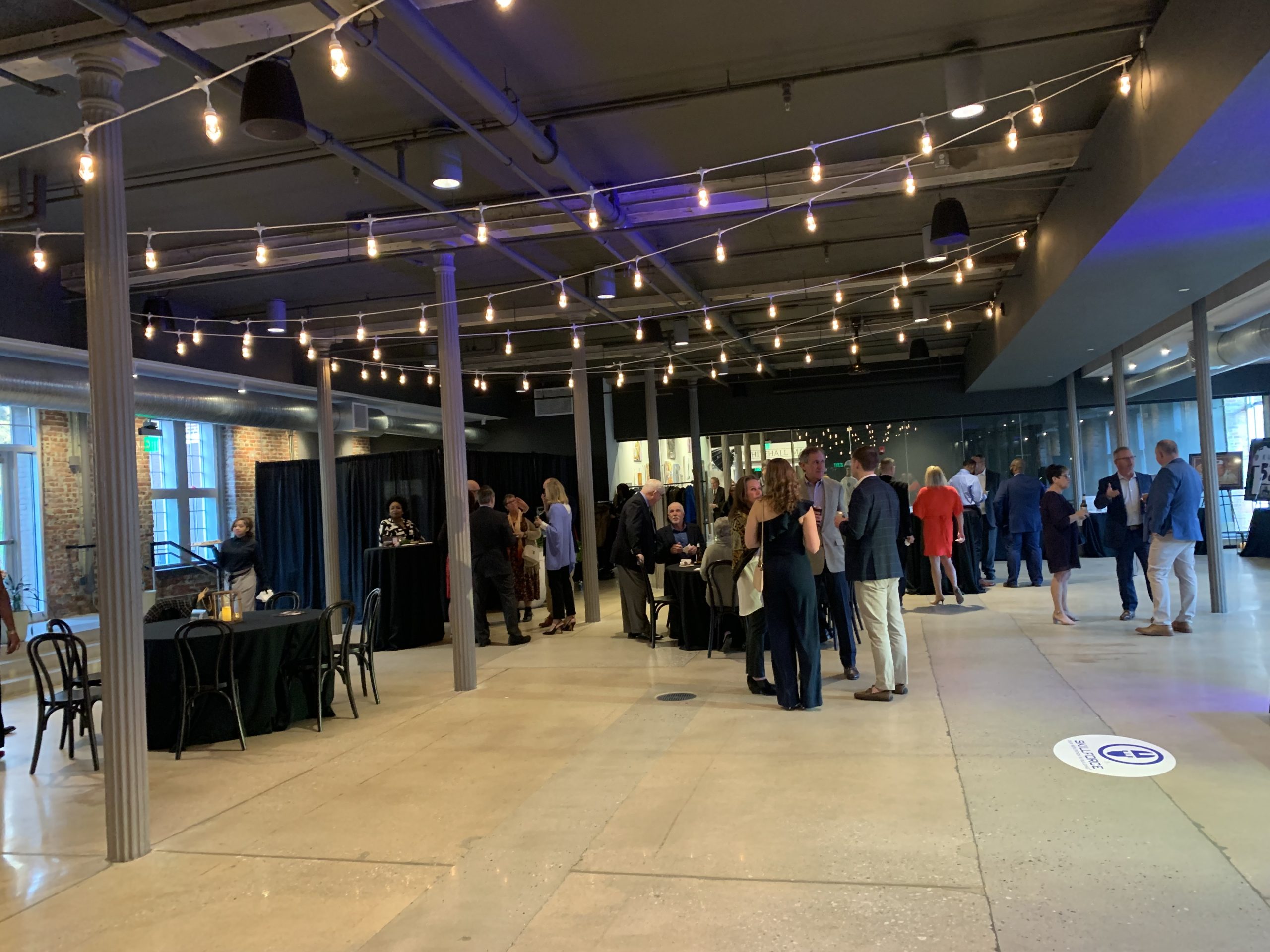 Collaborative and Joyful Teamwork
The collaboration between Brittany and the team at Build Baltimore and Maddy and her team at The Penguin Room at Whitehall Mill was a key ingredient in making the event a success. Their enthusiasm and dedication shone through, creating a joyful atmosphere that resonated with everyone present. The Penguin Room at Whitehall Market proved to be the perfect setting for this memorable evening, with its unique ambiance and attention to detail.
A Night of Music, Food, and FUN for a Great Cause
The evening kicked off with some light DJing, allowing guests to mingle and explore the venue's impressive spread of meals and hors d'oeuvres. A brief presentation highlighted a wonderful large donation to Project JumpStart, further emphasizing the importance of supporting local initiatives. Once the dueling pianos took the stage, the crowd's love for modern music, especially hip-hop, became evident. From Biggie Smalls to Beastie Boys, Felix And Fingers delivered a high-energy performance that had everyone on their feet.
All in all, the Felix And Fingers Dueling Pianos event at Penguin Room/Whitehall Market was a night to remember. The combination of live music, delectable food, and a lively atmosphere created an experience that left a lasting impression. If you're considering booking a dueling piano event or looking for a unique venue in Baltimore, look no further than Penguin Room/Whitehall Market. Contact Felix And Fingers Dueling Pianos at (800) 557-4196 to bring the magic to your next event. And don't forget to share this blog post to spread the joy and excitement!
{{ reviewsOverall }} / 5
Users
(0 votes)