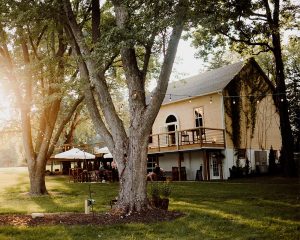 Hidden Creek Estates in Roscoe, Illinois, was the place to be on October 25th for an unforgettable dueling piano event hosted by Felix And Fingers. With its stunning outdoor setting, delicious food truck offerings, and a lively atmosphere filled with Halloween favorites, this event was a night to remember. Let's dive into the highlights of this incredible evening!
Stunning Night for Bonfires and Cocktails Outdoors!
The weather couldn't have been more perfect for an outdoor event at Hidden Creek Estates. As guests arrived, they were greeted by the warm glow of bonfires and the enchanting melodies of dueling pianos floating through the crisp autumn air. The venue's picturesque surroundings added a touch of rustic charm, creating a cozy and inviting atmosphere for everyone in attendance.
Food Truck Delights: Nashville Hot Chicken and More!
One of the highlights of the evening was the food truck parked at Hidden Creek Estates. Offering a mouthwatering array of dishes, the food truck delighted attendees with its standout offering: Nashville hot chicken. The tantalizing combination of crispy, spicy chicken paired with creamy coleslaw was a crowd favorite. From savory sliders to delectable desserts, the food truck ensured that no one went hungry throughout the night.
Tons of Delicious Cocktails and Wine Options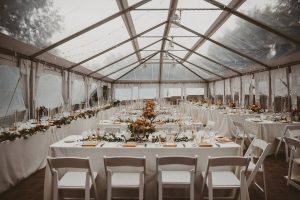 To complement the lively music and scrumptious food, Hidden Creek Estates provided an extensive selection of cocktails and wines. Attendees had the opportunity to sip on their favorite libations while enjoying the dueling piano performances. From classic martinis to creative concoctions, the bar served up a variety of drinks to suit every taste. Whether you were in the mood for a refreshing mojito or a smooth glass of red wine, the bartenders at Hidden Creek Estates had you covered.
Fun Requests and Halloween Favorites
The dueling piano performances at Hidden Creek Estates were nothing short of spectacular. The talented pianists from Felix And Fingers entertained the crowd with a wide range of musical genres, taking requests and engaging the audience throughout the night. As Halloween was just around the corner, the pianists didn't miss a beat, playing plenty of spooky favorites that had everyone singing along. From "Thriller" to "Monster Mash," the Halloween spirit was in full swing, adding an extra layer of excitement to the event.
Hidden Creek Estates: A Perfect Rustic Spot Just Outside of Rockford!
Hidden Creek Estates proved to be an ideal venue for this dueling piano event. Located just outside of Rockford, Illinois, this beautiful rustic spot provided a charming backdrop for a night of music, laughter, and celebration. With its scenic outdoor setting, cozy bonfires, and spacious grounds, Hidden Creek Estates offers a unique experience for any special occasion.
Don't Miss Out! Contact Felix And Fingers Dueling Pianos Today!
If you're looking to host a memorable event like the one at Hidden Creek Estates, look no further than Felix And Fingers Dueling Pianos. With their talented musicians, energetic performances, and personalized song choices, they are sure to create an unforgettable experience for you and your guests. Contact them today at (800) 557-4196 to book your own dueling piano event and share this blog post with your friends to spread the word about the incredible night at Hidden Creek Estates!
Remember, the night was filled with stunning bonfires, amazing food truck dishes like Nashville hot chicken, delicious cocktails and wine options, fun requests, and the perfect rustic setting at Hidden Creek Estates. So, don't miss out on the opportunity to create your own magical evening with Felix And Fingers Dueling Pianos.
{{ reviewsOverall }} / 5
Users
(0 votes)