The Silver Lake Country Club Golf Tournament was a fun filled day of entertainment and sportsmanship for women golfers of all ages. In fact, Felix and Fingers entertained and delighted a crowd of over 250 club members in Orland Park, Illinois. Each registered golfer received an exciting day on the links with tons of tournament prizes given for every class and aspect you could think of. Additionally, friendly Silver Lake professionals helped plan and execute all event details, ensuring everyone enjoyed a wonderful golf tournament experience.
Silver Lake Country Club Golf Tournament Orland Park Illinois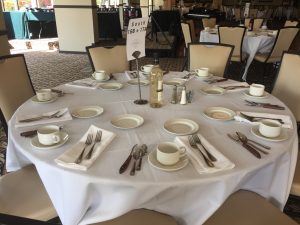 The Silver Lake Country Club golf tournament played an important role in showing it's appreciation to their client's commitment and loyalty. This was a successful and fun repeat event for Felix and Fingers. Not only did we enjoy seeing familiar faces, but we knew there was going to be delicious food!
The annual Silver Lake Country Club women's golf tournament made everyone feel like extended family. This club offers two championship 18 Hole Courses, one 9 Hole Executive Course and a newly renovated bar/lounge area. This golf tournament allowed everyone to reminisce on their past success and shoot the breeze to strengthen their ties. If you would like to tour Silver Lake Country Club please click here.
To start with, cocktail hour allowed guests to relax and cool off after a long day on the course. Felix and Fingers provided a variety of background music as guests sipped on signature mint juleps. During this time, our performers played songs such as Electric Feel by MGMT and Orinoco Flow by Enya. Furthermore, everyone enjoyed delicious hot appetizers served buffet style. In all honesty, the small grilled lamb chops were out of this world!
Conga Lines and Awesome Prizes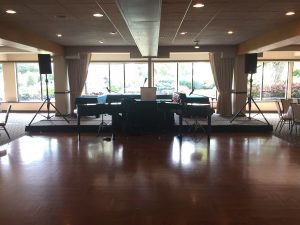 No tournament is complete without a lively dinner and awards ceremony. The Silver Lake Country Club golf tournament was a HUGE social gathering. Therefore, an amazing buffet style dinner was served by professional and helpful staff. After a long afternoon on the fairway, hungry golfers enjoyed a hearty selection of grilled fish, BBQ meats and fresh salads. After dinner, a delicious dessert table offered chocolate golf balls and tasty sorbets. Felix and Fingers played background music throughout dinner and award announcements. From there, it got a little crazy.
Felix and Fingers made sure this golf tournament was indeed a day to remember. Our performers brought the FUN by providing great photo ops and exciting crowd interaction. Hence, we had the whole crowd roaring with laughter after a "roast" with the "dirt" received on players earlier that day. Did you know our performers are part-time comedians? A few golf related jokes had the crowd in stitches!
A golf tournament is not an everyday affair. And thus, Felix and Fingers put up a great show for those who awaited it. Our performers played a variety of song requests that had the dance floor PACKED. As a matter of fact, the last half hour of the show had everyone NUTS. Like seriously nuts. Songs such as Baby Got Back by Sir Mix A Lot had guests removing their shoes for no apparent reason and showing off crazy moves. Above all, there was a woman who undid her hair and part of her blouse to You Shook Me All Night Long by AC/DC. Talk about WILD!!
Contact Us
Felix and Fingers closed the evening with their signature Piano Man by Billy Joel and the crowd decided to form a Conga line. To tell the truth, it was a first for our performers! We LOVED it! In conclusion, we want you to know the Silver Lake Country Club golf tournament was a BLAST! Our performers enjoyed the happy energy our crowd gave back during the show. Everyone had such a GREAT TIME and the food was DELISH. If you would like to hire Felix and Fingers for your next special event, send them an email to info@felixandfingers.com or click here for more information. We look forward to hearing from you soon!
{{ reviewsOverall }} / 5
Users
(0 votes)