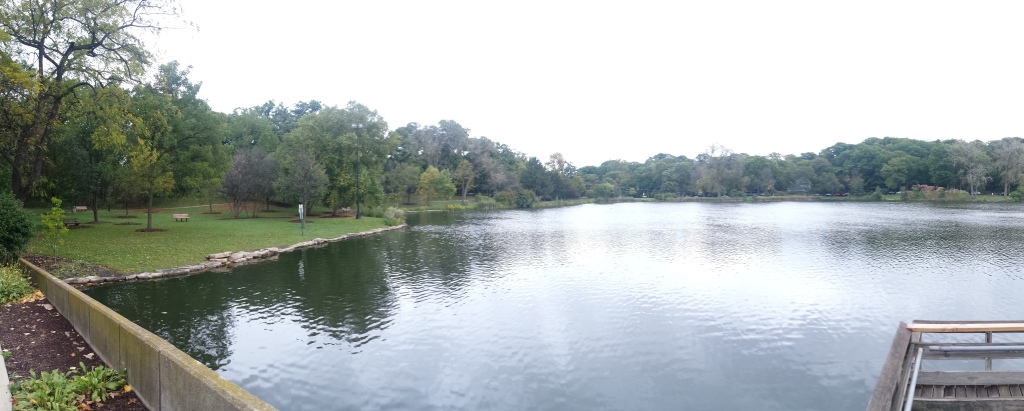 When you have a wedding in early October, you expect it to be a nice day.  There might be a cool breeze running past you as you watch the leaves in their new orange and yellow coats.  You might hear the faint honking of geese as they fly through the sky, having just begun the trip south for the winter.  You might need a light jacket, but summer is barely over, and winter is a long way off.
However, every once in a while, the weatherman says, "It's going to be a cold one tomorrow, and we might even see a few snowflakes in the morning."  And every once in a while, the weatherman is right.  However, the Lake Ellyn Boathouse and everyone involved in Nick and Michelle's big day didn't let a little cold weather ruin anything!
Snowing on October 4th??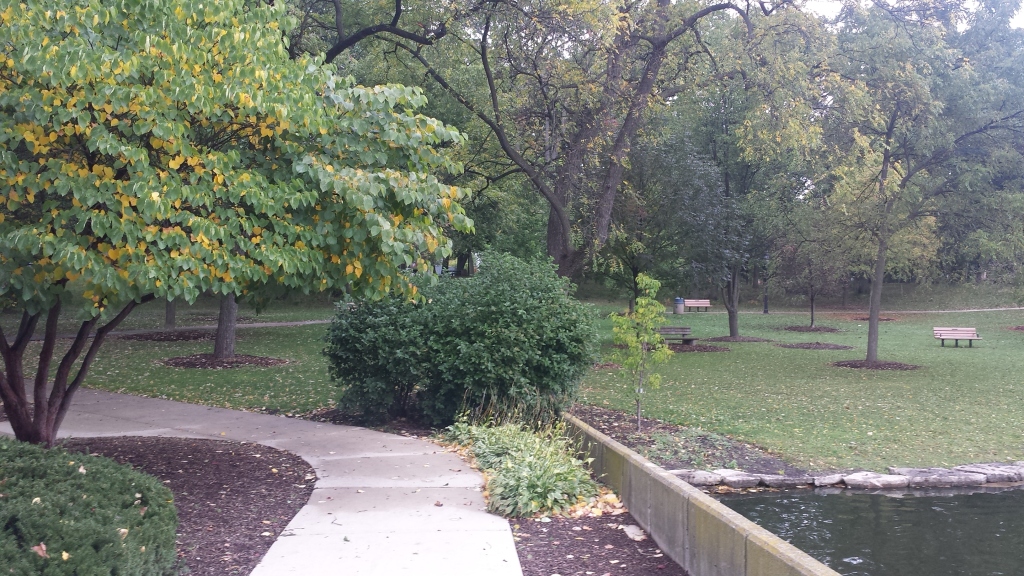 Luckily, there were only a few snowflakes early in the morning.  Just by looking at the the Lake Ellyn Boathouse, you'd never know we all needed winter coats.  This Glen Ellyn, IL gem is located right on the water.  It is surrounded by beautiful trees and flowers.  The lake was peppered with ducks and other birds, probably curious as to why the water was colder than it normally is when the trees are this green.
The ceremony was supposed to be outside, but Nick and Michelle, in their infinite wisdom, decided it might be more pleasant inside the Lake Ellyn Boathouse.  We set up where the reception was being held and the ceremony went off without a hitch.  Everything was beautiful.  One of my favorite parts of the day was the groomsmen, in full tuxes, decorating and setting up the arbor, compete with lace.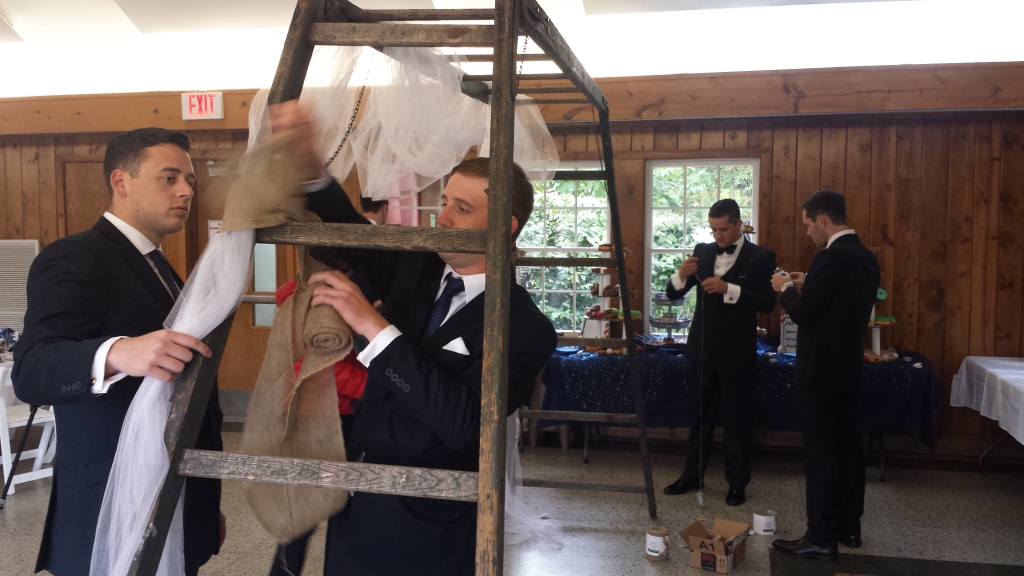 Party Time at the Lake Ellyn Boathouse!
The reception was a blast.  Everyone was dancing, and we even got Nick to sing a little Michael Buble to everyone's amusement.  (He even looks a little like Michael Buble.)  The photographers were from Eivan's Photography, and they definitely knew what they were doing.  They actually photographed my wedding a few years ago!  I definitely recommend them to anyone.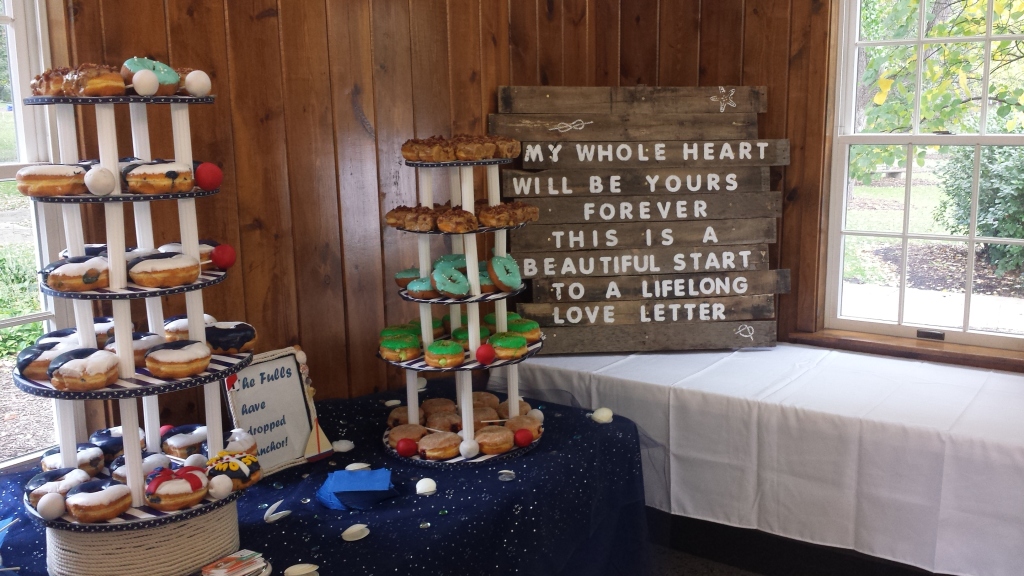 One of the evening's highlights was that instead of a traditional wedding cake, they had a selection of donuts from Jo and Doh Donuts.  Fingers and I definitely partook in some delicious donuts.  I personally had a key lime donut and a maple donut topped with bacon.  Delicious.  Check these guys out!
What did Nick and Michelle think?
The Lake Ellyn Boathouse was a truly beautiful venue with gorgeous views and a wonderful staff.  They proved that even if mother nature doesn't cooperate, you can still have the wedding of your dreams!  After the Wedding, we asked Nick and Michelle to say a few words about Felix and Fingers.  Check out the video below to find out what they though, and then contact us about making your big day the best imaginable!
{{ reviewsOverall }} / 5
Users
(0 votes)