Taylor Swift at the Hyatt Deerfield!!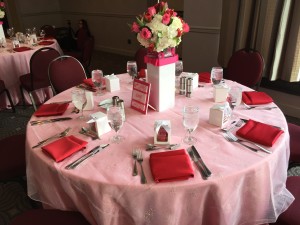 Okay, before I even start writing about this show, I want to make something perfectly clear.  Taylor Swift was not actually at the Hyatt Deerfield.  I know.  You feel hurt.  You feel upset.  You think I lied to you with the title of this post.  But c'mon people.  I did say, "Sort of…"  If you are really so upset, and you can't bear to read one more word that I've typed, check out this cool Taylor Swift video here.
Back to the Hyatt Deerfield…
The Hyatt Deerfield is a fantastic facility.  They obviously do  a lot of great events, and the staff were very well informed and incredibly nice.  Jim, who I was playing with, mentioned that his dad's High School Reunion had also been at the Hyatt Deerfield, so they can handle a wide range of events.  Our event on this given day was Ruby's Bat Mitzvah!  This wasn't a typical Bat Mitzvah, but then again, no Felix and Fingers event is ever typical!  First of all, most of the guests were adults.  There was a group of about ten kids, including the lady of the day!  Secondly, I usually find most 12-14 year olds to be a little shy when it comes to having fun in front of a bunch of adults, but these girls weren't shy at all!
Ruby's mom had mentioned that it might be cool if the girls came up front to sing a song during lunch.  I told her I'd work something out with them.  So, during lunch, I moseyed over over to the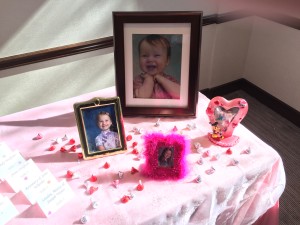 group of kids.  Usually getting someone to sing in front of family members can be like pulling teeth, but I mentioned it to the girls and they were excited!  We discussed a few different songs, and we finally decided on….  Blank Space by Taylor Swift!  See?  Now my title makes sense!  (By the way, if you didn't click on the link above, it's actually a video of cute animals.  Not Ms. Swift.)
I'm not sure if the Hyatt Deerfield hosts big name concerts, but these girls brought down the house!  It was such a great surprise for everyone, and it was awesome to combine the crazy antics of Felix and Fingers with the youthful party guests!
Party Time at the Hyatt Deerfield!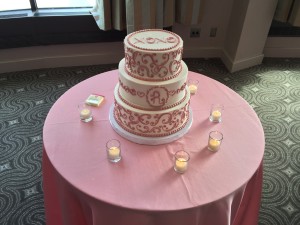 As soon as lunch was over we started our Dueling Pianos show!  It was a great mix of all aged people, so we were playing everything from "Sweet Caroline" to "Uptown Funk!"  We also got Ruby up in the air on a chair with "Hava Nagila!"  It turned out that Ruby's grandfather was turning 80 on that very day, so I quickly looked up the number 1 song from 80 years ago, and found out it was "Cheek to Cheek," which happens to be one of my favorite jazz tunes.  We performed it, along with the obligatory "Happy Birthday!"  It really was a special day for everyone!
Bring Felix and Fingers to the Hyatt Deerfield
If you are hosting a party or event at the Hyatt Deerfield, we hope you'll reach out to Felix and Fingers.  We specialize in all types of special events, and everyone always has a great time!  Contact us today for more information!
{{ reviewsOverall }} / 5
Users
(0 votes)