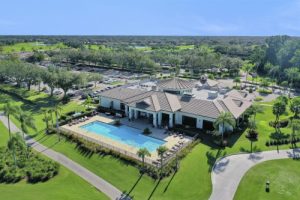 The Vineyards Country Club in Naples, Florida, recently played host to an unforgettable evening of music, laughter, and camaraderie. On January 18, 2023, Felix And Fingers Dueling Pianos took the stage at this stunning venue, turning it into a lively and interactive musical experience. From sing-alongs to old-school favorites, this corporate event was a night to remember.
An Enchanting Venue
Nestled in the heart of Naples, Vineyards Country Club provided the perfect backdrop for this dueling piano extravaganza. With its picturesque surroundings and elegant ambiance, the venue set the stage for an evening of entertainment and relaxation. The spacious and beautifully decorated ballroom was transformed into a vibrant musical hub, where guests could let loose and enjoy the show.
A Night to Remember with the Canada Crew
The event brought together a diverse group of attendees, including a lively contingent of Canadians. As the night kicked off, the entire crowd joined in a spirited rendition of "O Canada," showcasing the camaraderie and energy that filled the room. The Canadian connection didn't stop there, as it turned out they were also passionate Red Sox fans. The dueling pianos led the crowd in a rousing rendition of "Sweet Caroline," complete with a "Let's go Red Sox" chant at the end, creating an electric atmosphere.
A Musical Medley and Seafood Delights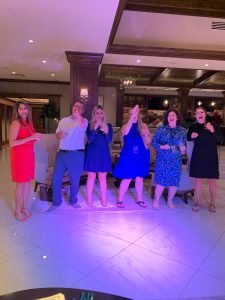 Throughout the evening, Felix And Fingers delighted the audience with their impressive musical repertoire. While they couldn't fulfill every request, the duo expertly combined songs like "It's Not Unusual" and "Delilah" as a double shot for the enthusiastic crowd. The energy in the room was contagious as everyone sang along to the familiar tunes, creating an atmosphere of pure joy and excitement.
In addition to the captivating performances, the Vineyards Country Club provided a fantastic seafood spread for all attendees. The delectable dishes perfectly complemented the lively atmosphere, ensuring that guests were not only entertained but also indulged in a culinary delight.
The Felix And Fingers Dueling Pianos event at Vineyards Country Club was a resounding success. From the energetic performances to the enthusiastic sing-alongs, this corporate event was a testament to the power of music to bring people together. The Vineyards Country Club proved to be an exceptional venue, providing the perfect setting for an evening of fun and relaxation.
If you're considering booking a dueling piano event or looking for a remarkable venue, look no further than Vineyards Country Club. Contact Felix And Fingers Dueling Pianos at (800) 557-4196 to create your own unforgettable experience. Share this blog post with your friends and colleagues to spread the word about this incredible night of music and camaraderie.
{{ reviewsOverall }} / 5
Users
(0 votes)