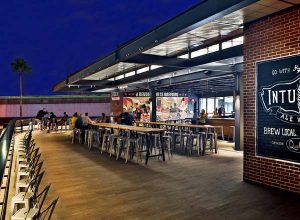 The vibrant city of Jacksonville, Florida, was recently treated to an unforgettable evening of music, laughter, and philanthropy at Intuition Ale Works. On September 19, 2023, Felix And Fingers Dueling Pianos took the stage for a special fundraising event in support of ALS research. With the Jacksonville Jaguars as a backdrop, the second-floor venue provided the perfect setting for an evening of entertainment and community spirit.
A Night of Heartfelt Requests and Emotional Connections
As the show kicked off, the dueling pianos wasted no time in captivating the audience. Requests poured in, and soon everyone was singing along and having a blast. However, amidst the joyous atmosphere, there was a poignant moment when a lady requested a Billy Joel song and became overwhelmed with emotion. It turned out that her husband had ALS and was a piano player himself. Witnessing the pianos on stage brought her immense happiness and gratitude.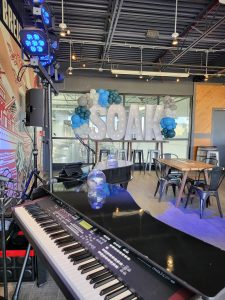 The CEO Soak: Fun, Challenges, and Community Spirit
Adding to the excitement of the evening, the event organizers introduced the CEO Soak, a competition inspired by the ice bucket challenge. Local businesspeople, including a cop, a news person, and several others, willingly took the plunge into ice-cold water to show their support. As the MC, Nate announced the participants, the dueling pianos played songs with "ice" in the lyrics, creating a lively and engaging atmosphere.
Raising Funds and Creating Lasting Memories
Throughout the evening, most song requests came with a suggested donation of $50, with one exceptional request for a Justin Bieber song that garnered a generous $500 donation. The dueling pianos' performance not only entertained but also inspired heartfelt connections. One woman, moved by hearing her request, shared that her husband had ALS and played the piano. She expressed her gratitude for the pianos being present and thanked Felix And Fingers for their dedication to their craft.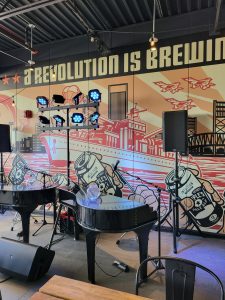 As the night drew to a close, the dance floor was filled with people singing and dancing to the music, creating unforgettable memories. The overwhelming positive feedback and requests for future performances at Intuition Ale Works demonstrated the success of the event. Felix And Fingers Dueling Pianos, in collaboration with ALS.org, helped raise substantial funds to support the fight against ALS and bring hope to those affected by this devastating disease.
If you're looking to host a memorable event or experience the magic of dueling pianos, don't hesitate to contact Felix And Fingers Dueling Pianos at (800) 557-4196. And don't forget to share this blog post with your friends and family to spread the word about this incredible evening of music, community, and fundraising.
{{ reviewsOverall }} / 5
Users
(0 votes)