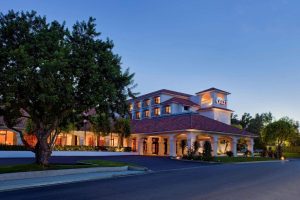 The Hyatt Regency Westlake in Westlake, California, recently played host to a wedding-related event that left guests in awe. On January 22, 2023, Felix And Fingers Dueling Pianos took the stage at this prestigious venue, creating an electrifying atmosphere that had everyone on their feet. With an expo that garnered plenty of contacts and the presence of numerous other vendors, this event was a true celebration of music and entertainment.
A Musical Spectacle Like No Other
From the moment the first note was struck, it was clear that this dueling pianos event was going to be something special. The talented musicians from Felix And Fingers captivated the audience with their incredible skills and infectious energy. The dueling pianos concept, where two pianists engage in a friendly musical battle, created an atmosphere of excitement and anticipation.
Guests were treated to an eclectic mix of songs spanning different genres and eras. The musicians effortlessly transitioned from classic rock hits to contemporary pop anthems, ensuring that there was something for everyone to enjoy. The interactive nature of the performance allowed guests to request their favorite songs and even join in on the singing and dancing.
The Perfect Venue for a Memorable Event
The choice of the Hyatt Regency Westlake as the venue for this dueling pianos extravaganza was nothing short of perfect. Nestled in the picturesque city of Westlake, California, this luxurious hotel provided a stunning backdrop for the event. The spacious ballroom, with its elegant decor and state-of-the-art sound system, created an immersive experience for all attendees.
The Hyatt Regency Westlake's commitment to excellence was evident in every aspect of the event. The attentive staff ensured that every guest felt welcomed and taken care of. The venue's attention to detail and impeccable service elevated the overall experience, making it a night to remember.
If you're considering booking a dueling piano event or hosting a special occasion at the Hyatt Regency Westlake, this recent Felix And Fingers performance is a testament to the incredible entertainment and ambiance they can provide. The combination of the talented musicians and the stunning venue created a truly unforgettable experience.
To learn more about Felix And Fingers Dueling Pianos and to book your own event, contact them at (800) 557-4196. Don't forget to share this blog post with friends and family who might be interested in experiencing the magic of dueling pianos at the Hyatt Regency Westlake.
{{ reviewsOverall }} / 5
Users
(0 votes)