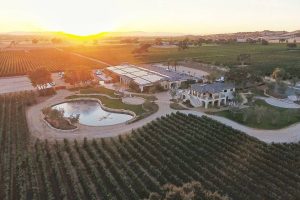 The night was filled with laughter, music, and a whole lot of heart at Rava Wines in Paso Robles, California, as Felix And Fingers Dueling Pianos took the stage for a special fundraising event on October 29, 2023. With a lineup of talented musicians and a beautiful venue, this night was one for the books.
Working with David from Felix And Fingers was an absolute blast. His energy and enthusiasm were infectious, setting the tone for an evening filled with excitement. But the real highlight of the night came when NFL Quarterback and 2x Super Bowl winning MVP, Mark Rypien, surprised everyone by getting up on stage and belting out a heartfelt rendition of "Piano Man." The crowd couldn't help but join in, creating a magical moment that won't soon be forgotten.
The event was a fundraiser for the incredible So Sabes Wings foundation, which helps cancer patients and their families pay their medical bills when they are financially unable. The Saberhagens, the warm and approachable founders of the foundation, were in attendance, adding an extra layer of inspiration to the night. The stories shared by those who have been helped by the foundation were both heartwrenching and heartwarming, reminding everyone of the importance of coming together to support those in need.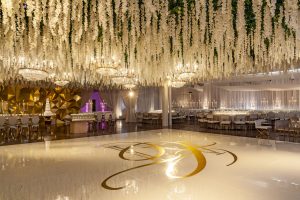 Rava Wines provided the perfect backdrop for this unforgettable evening. The venue's stunning aesthetics and great location added to the overall ambiance, creating an atmosphere that was both elegant and inviting. The sound, provided by a third-party provider, was excellent, ensuring that every note and lyric resonated throughout the space.
Despite the emotional weight of the night, Felix And Fingers managed to lift spirits and bring joy to the crowd. The dueling pianos performance had people singing, dancing, and letting loose, providing a much-needed release from the emotional intensity of the event. The VP of the foundation even joined in on the fun, showcasing his silly dance moves and bringing smiles to everyone's faces.
As a cancer survivor, this night held a special significance for me. Being surrounded by individuals who understand the struggles faced by families dealing with cancer and witnessing their determination to make a difference was truly indescribable. It was a reminder that even in the face of adversity, there is always room for joy, laughter, and celebration.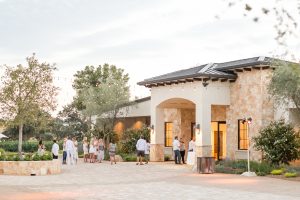 If you're considering booking a dueling piano event or looking for a venue that combines elegance with a vibrant atmosphere, Rava Wines is the perfect choice. And for an unforgettable experience that will leave a lasting impact, don't hesitate to contact Felix And Fingers Dueling Pianos at (800) 557-4196. Together, we can create magical moments and make a difference in the lives of those who need it most.
Share this blog post and let's spread the word about the incredible night at Rava Wines with Felix And Fingers Dueling Pianos. Together, we can inspire others to support causes that make a real difference.
{{ reviewsOverall }} / 5
Users
(0 votes)
Name
Address
Website
Email
Phone
Price Range
Venue

Rava Wines

Address

6785 Creston Rd




Paso Robles

,

California

93446

+1-805-440-3079