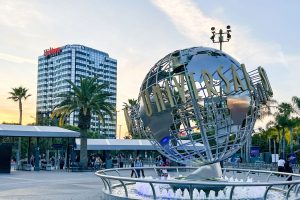 The Hilton Universal City in Hollywood, California, recently played host to an unforgettable evening of music, laughter, and dancing. On February 16, 2023, Felix And Fingers Dueling Pianos took the stage for a corporate event organized by Akoya Biosciences. The night was filled with incredible performances, hilarious moments, and an electric atmosphere that left everyone wanting more.
A Ton of Fun with Akoya Biosciences:
The event kicked off with a bang as Akoya Biosciences' team members gathered at the Hilton Universal City. The atmosphere was buzzing with excitement, and it was clear from the start that everyone was ready for a night of pure entertainment. The folks handing out awards added an unexpected twist to the evening, showcasing their comedic talents and leaving the audience in stitches.
Shyness Turned into Dancing:
As the dueling pianos began to play, there was a slight hesitation from the crowd. But it didn't take long for the infectious energy of Felix And Fingers to break down any barriers. The guests soon found their rhythm and started dancing, letting loose and embracing the lively atmosphere.
A Wild NSYNC Tribute:
One of the highlights of the evening was when a group of enthusiastic individuals from Akoya Biosciences took to the stage to perform their own rendition of NSYNC's "Bye Bye Bye." What started as a simple tribute quickly escalated into a wild and unforgettable performance that had everyone cheering and dancing along.
Limbo Party in the Middle of "Thousand Miles":
Felix And Fingers knew how to keep the party going. In the middle of Vanessa Carlton's "Thousand Miles," they decided to start a limbo party. The crowd enthusiastically joined in, bending backward and showing off their impressive flexibility. Laughter filled the room as people attempted to go lower and lower, creating a truly memorable moment.
Arm in Arm for Piano Man:
As the night drew to a close, the crowd came together, swaying arm in arm, as Felix And Fingers and the audience tag-teamed their rendition of Billy Joel's "Piano Man." It was a beautiful sight to behold, with everyone united in song and celebration, creating a sense of camaraderie that will be remembered long after the event.
An Unforgettable Encore:
The evening reached its peak when the big boss, dressed as Elton John, requested an extra song after the final performance. Felix And Fingers happily obliged, surprising the crowd with an encore that had everyone on their feet, singing and dancing along. The night ended on a high note, leaving everyone with memories that will last a lifetime.
Contact Felix And Fingers Dueling Pianos:
If you're looking to create a night of unforgettable entertainment like the Akoya Biosciences corporate event at Hilton Universal City, look no further than Felix And Fingers Dueling Pianos. Their energetic performances, interactive crowd engagement, and ability to create a lively atmosphere will ensure your event is a resounding success. Contact Felix And Fingers at (800) 557-4196 to book your own dueling pianos experience today.
In conclusion, the Felix And Fingers Dueling Pianos event at Hilton Universal City was a night to remember. From the hilarious moments to the energetic dancing, it was an evening that showcased the power of music to bring people together. Don't miss out on the opportunity to create your own unforgettable event with Felix And Fingers Dueling Pianos.
{{ reviewsOverall }} / 5
Users
(0 votes)
Name
Address
Website
Email
Phone
Price Range
Venue

Hilton Los Angeles/Universal City

Address

555 Universal Hollywood Dr,




Universal City

,

California

91608

Email
+1-818-623-1408