Hey there, party animals let's go check out our Grass Room Dueling Pianos Wedding Celebration! If you're ready to groove, sing, and laugh, then Grass Room is where it all went down. Situated in the heart of Los Angeles, California, Grass Room promises a night of pure entertainment. As a matter of fact, Felix will have you on your feet faster than you can say "Hit the dance floor!".
Grass Room Dueling Pianos Wedding Celebration Los Angeles California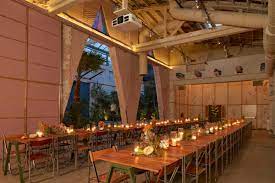 First things first, let's talk location. Grass Room is nestled in Los Angeles and THE ultimate spot for a night of epic proportions. With its close proximity to all the city's hotspots, you won't have to worry about missing out on any after-party action.
But hold on to your dance shoes because it's not just a top-notch location. The staff at Grass Room knows how to throw a shindig like no other. Shoutout to David for orchestrating a Speed Dating/Meeting session that had guests mingling and laughing from the get-go. Who knew speed dating could be this much fun? As a matter of fact, some fun tunes such as It Always Happens This Way by Toulouse actually helped break the ice.
Now, let's talk cuisine and design. The event space is a masterpiece in itself – a blend of chic and cozy that sets the perfect ambiance. But that's not all, folks. Furthermore, a "Face Changing Act" before our dinner had guests floored. Seriously, how do they do that? If you'd like a tour of Grass Room, please click here.
Get Ready to Party at Grass Room's Dueling Piano Show!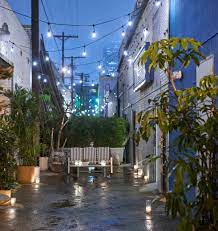 Let's not forget the heart of the show – the dueling pianos! With artists like Louis Gonzales, Leana Courtney, and David Mahokey, you're in for a musical ride like no other. From classics to modern hits, these artists know how to get you in the groove. I mean, who can resist dancing to Michael Jackson's Beat It with Louis on the drums?
And guess what? Felix takes requests. So you're guaranteed to hear your favorite jams. And if you thought our Grass Room Dueling Piano Wedding Celebration surprises were over, think again! The dance floor was lit all night long. The electrifying energy of sensational beats from Louis on the drums the room banging.
As the night came to a close, get ready for the grand finale – a heartwarming rendition of Piano Man by Billy Joel. With the newlyweds taking center stage. It was indeed the perfect way to wrap up an evening that was nothing short of extraordinary.
Contact Us
So, if you're ready to laugh, dance, and sing your heart out, shoot us an email or give us a call. For bookings and inquiries, reach out to us at info@felixandfingers.com or click here to check out our show options. Let's make this a night to remember – see you on the dance floor!
{{ reviewsOverall }} / 5
Users
(0 votes)