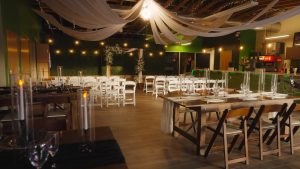 Modern Moments in Phoenix, Arizona, recently played host to an electrifying dueling piano event by Felix And Fingers. On September 14, 2023, the venue was transformed into a lively space filled with music, laughter, and an incredible atmosphere. With a corporate event of approximately 25 people, the evening was a testament to the power of live music and the joy it brings. Let's dive into the highlights of this unforgettable night!
A Variety of Requests and Sing-Alongs
From the moment Felix And Fingers took the stage, the crowd at Modern Moments was ready for a night of musical magic. The group wasted no time in requesting an eclectic mix of songs, showcasing their diverse tastes. From Jimmy Buffet to Selena, Sinatra to Bruce Springsteen, the dueling pianists effortlessly catered to every musical preference, ensuring that no one was left disappointed.
Gabby's Moment to Shine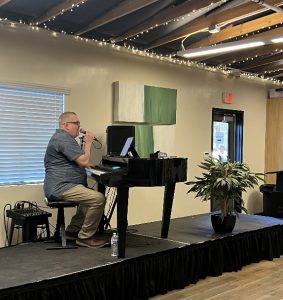 One of the standout moments of the evening came when Gabby, the birthday girl, requested the iconic hit "Proud Mary." Invited by the pianists, Gabby took center stage alongside some of her co-workers. What followed was pure magic as Gabby became the Tina Turner dance leader, with her colleagues mimicking her every move. The energy in the room was contagious, and it was a truly unforgettable moment for Gabby and everyone present.
Karaoke Fun and Unexpected Performances
Felix And Fingers always knows how to keep the party going, and this event was no exception. With wireless microphones in the crowd, several guests couldn't resist the opportunity to showcase their vocal talents. From Selena's classics to an unexpected rendition of "Born to Run" by the CEO himself, Bill, the night was filled with laughter and applause. It was a testament to the inclusive and engaging atmosphere created by Felix And Fingers.
A Memorable Finale
As the evening drew to a close, the energy in the room reached its peak. The crowd came together to sing and dance to iconic hits, including "New York, New York," "Hey Jude," and the timeless party anthem, "Shout!" The atmosphere was electric, and the energy of the crowd was infectious. The night ended on a high note, leaving everyone with a sense of joy and satisfaction.
Contact Felix And Fingers Dueling Pianos
If you're looking to create a memorable event filled with music, laughter, and unforgettable moments, look no further than Felix And Fingers Dueling Pianos. Their ability to engage the crowd and tailor the performance to meet the unique preferences of each audience is truly remarkable. To book your own dueling piano experience, contact Felix And Fingers at (800) 557-4196.
Don't forget to share this blog post with your friends and colleagues who are looking to create an unforgettable event. Let the music and magic of Felix And Fingers bring your next gathering to life!
{{ reviewsOverall }} / 5
Users
(0 votes)